Bodega Niño de la Salina
Spain - Andalusia - Vinos Málaga y Sierras de Málaga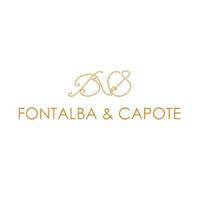 About us
Our company, C.B. Fontalba Capote, has a history which dates back to 1986, during that time we have dedicated ourselves to very diverse sectors such as seed selection or olive farming. We have always been closely linked to the country side and this attitude towards agriculture has helped us immensely in the nurturing and growing of our vineyards.
It very difficult to describe the investment that has been made in exact amounts. It is impossible to quantify the amount of hours that the family has invested in this project. If, to all this, we were to add the buying and planting of more than 10 hectares of vineyards, not to mention the facilities, related projects, the site… well, let's not do the math.
We believe that with just one winery which, despite its refusal to give up on traditional methods, has the latest technology at its disposal is one which can compete in the current market.
We are in the middle of an expansion period and currently have more than 10 hectares of self-owned vineyards; however, the wines made from our next harvest will be produced thanks to over 35 hectares of vineyards which we manage and cultivate directly and indirectly.
We also believe that grape quality is another important factor, one we focus on continuously despite it having a negative effect on production rates. The only way to achieve a good wine is by careful selection.
History
The company´s wine-making sector started almost 15 years ago, more out of a shared feeling of love of good wine than a true ambition to become a successful winery. The owners of the company, Francisco and Andrés Fontalba Capote, decided to continue their father's dream. His name was Andresito, and he was known throughout the village as "El niño de la Salina" (the boy from the salt mine); during the post-civil war period Andresito owned a few vineyards and barrels which he used to make the famous must wine from Almargen. Unfortunately, the financial trouble his family found themselves in forced him to sell everything.
Francisco and Andrés resurrected their father's dream by planting some vineyards despite being fully aware of the problems they would surely face as well as the amount of stress management the running of such a company would require.
Little by little they bought new plots of lands, which were practically unproductive, and they transformed them into vineyards.
Throughout the cultivation process of these vineyards the brothers made wine - with no shortage of ups and downs - thanks to the help and facilities of other wineries. They were at all times conscious of the fact that until the grapevines reached the right age, the product would not stand up to their expectations.
Confident of this potential a restless need for expansion emerged and, once their vineyards had reached their optimal age, the brothers began contemplating the possibility of the perfect complement to their vineyards: a winery.
Winemaking & Aging
We have a wide range of wines, including red, white and rosé still wines from our 2013 harvest as well as sweet wines made from muscatel and Pedro Ximenez grapes. Our most interesting short term projects, and our greatest expectations, are deposited in 10 oak barrels shipped in from France which we have just begun to use for the aging of our wines.
In our constant attempt to distance ourselves from the incoherent elitism that surrounds the wine sector, and as always very proud of our humble origins, we have named our sweet wines "andresito" in honour of the grandfather of this project. The design on their labels reflects our unpretentious style. We have named our still wines Fontalba & Capote after our own surnames.
Press & Awards
Bronze medal · Naturally sweet red wine · Premios Mezquita (2015)

Gold medal · Red wine bag in box · Concours International Toulouse (2016)
| | NAME | VINTAGE | TYPE | APPELATION | PRICE (USD) | Award | |
| --- | --- | --- | --- | --- | --- | --- | --- |
| | Andresito | 2015 | Red wine | Sierras de Málaga | 5-10 euros | | Info |
| | Andresito | 2015 | Naturally sweet wine | Málaga | 7 euros | | Info |
| | Andresito | 2015 | Pedro Ximénez | Málaga | 7 euros | | Info |
| | Al fresco | 2015 | Rosé wine | | 7 euros | | Info |
| | Al fresco | 2015 | Naturally sweet red wine | | 7 euros | | Info |
| | Al fresco | 2015 | Dry white wine | | 7 euros | | Info |
LOCATION
Bodega Niño de la Salina
---
Contact with Bodega Niño de la Salina