Sicily Wine Map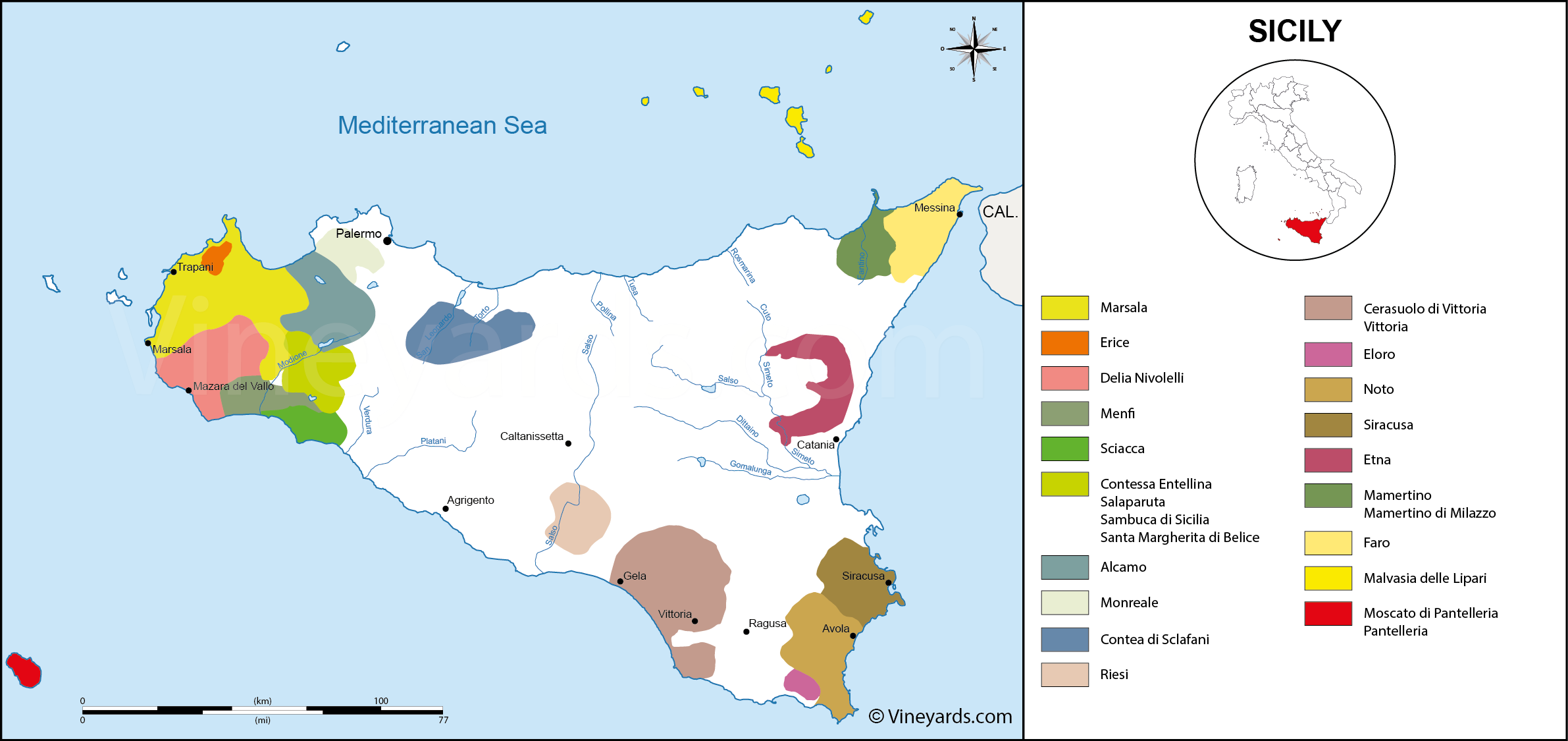 Sicily's appellations:
Vines have been grown here for more than 2,500 years. Sicily is the largest mediterranean island and there is a great variety of vineyards and wines on this beautiful island with various appellations DOCG, DOC and geographical indications IGT:
DOCG : Cerasuolo di Vittoria
DOC : Alcamo, Cerasuolo di Vittoria, Contea di Sclafani, Delia Nivolelli, Eloro, Erice, Etna, Faro, Malvasia delle Lipari, Mamertino, Mamertino di Milazzo, Marsala, Menfi, Monreale, Moscato di Pantelleria, Pantelleria, Riesi, Salaparuta, Sambuca di Sicilia, Santa Margherita di Belice, Sciacca, Siracusa, Vittoria
IGT : Avola, Camarro, Fontanarossa di Cerda, Salemi, Salina, Terre Siciliane, Valle Belice
Sicily's grape varieties:
The most well know indigenous grape is Nero d'Avola. Other interesting grapes cultivated in Sicily are: Frappato, Nerello Mascalese, Nocera, Nerello Cappuccio, Nerello Mascalese, Carricante, Catarratto, Grillo, Inzolia, Zibbido (Muscat of Alexandria), Moscato Bianco.