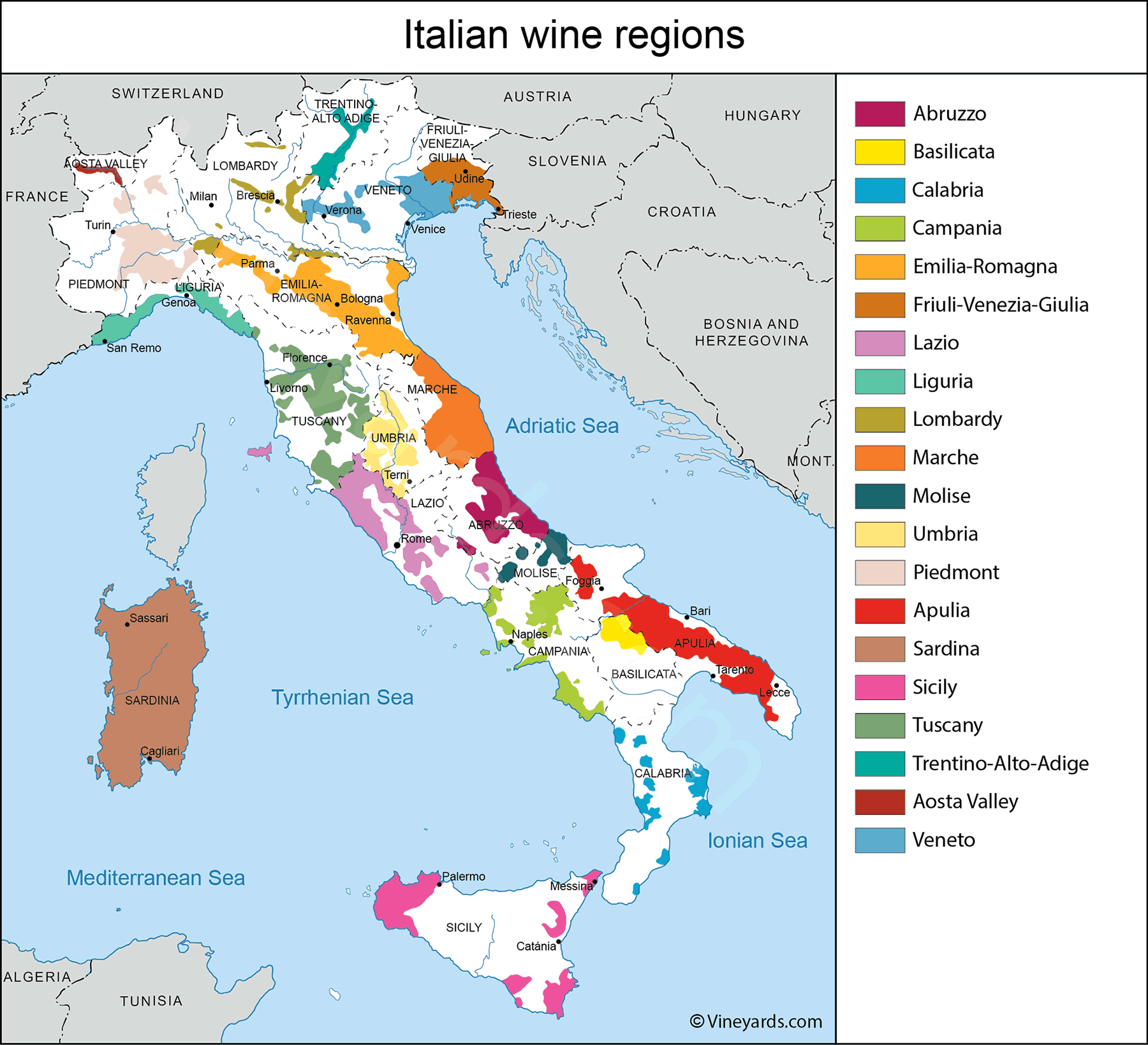 The vineyards of Italy
They spread accross 695 000 hectares in different appellations: Vini DOP, Vini IGP, Vini Varietali and Vini. According to OIV (International Organisation of Vine and Wine), Italy was the biggest wine producer in the world in 2017.
The Appellation System in Italy:
Vini DOP

stands for "

Denominazioni di Origine Protetta":

Wines with Protected Designation of Origin with premium DOCG wines "Denominazione d'Origine Controllata e Garantita" and the DOC wines.


Vini IGP

stands for "

Indicazioni Geografiche Protette":

Wines with Protected Geographical Indication or IGT in Italy
Vini Varietali means Varietal Wines with at least 85% of the wine made from one of a list of international grape varieties: Merlot, Chardonnay, Cabernet Sauvignon, Syrah, Sauvignon Blanc and Cabernet Franc)
Vini for generic wines
The expected quality spectrum goes from IGT to DOC and then DOCG.
Check our wine regions and vineyard maps here below : Abruzzo, Basilicata, Calabria, Campania, Emilia-Romagna, Friuli-Venezia-Giulia, Lazio, Liguria, Lombardy, Marche, Molise, Umbria, Piedmont, Apulia, Sardinia, Sicily, Tuscany, Trentin-Alto-Adige, Aosta Valley and Veneto.
Wine regions of Italy
---