Gambino Vini
Italy - Sicily - Etna Vineyard - On the slopes of active Volcano Etna - Gambino winery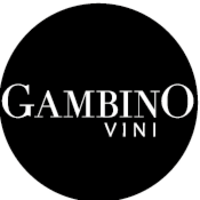 About us
On the eastern side of the Etna volcano
, in the woods of the National Park and facing the sea of Taormina, the
Gambino vineyards are a pleasure for your senses and for your heart.
A Pleasure for your sight, because they represent one of the best models of Etna vineyards of high altitude: in an exclusive natural environment, at 800 meters above sea level, the vineyards lay on sunny and airy terracing that have a breathtaking panorama.
A pleasure for your sense of smell, for the unmistakable perfumes of the volcano vegetation. A pleasure for your heart, because the vineyards and wine are great passion that, for over twenty years, involves and guides the Raciti Gambino family.
History
Between 500 and 1400 meters altitude, one can find marked area for wine making and the vineyards which represent the oenology of Etna.
It is exactly in these that one can find the oldest Controlled Original and Named Sicilian Wines(D.O.C), established in 1968. But the connection between the volcano and wine goes back to ancient times: findings of vine
roots on Etna, takes us back to the end of the Neolithic Age and the beginning of the Metal Age, that is, about 4 or 5 millennium ago . Probably this was a wild vine, which was then cultivated following the arrival of the Mediterranean population who settled on the island. In fact, we owe the Phoenicians and later the Greeks for the introduction of the new systems of cultivation and production of wine, which was then commercialized throughout the Mediterranean.
Vineyard & Terroir
Unique climate and ground conditions determine the typicality of the Etna grapes and wine. At the highest altitudes the changes of temperature between night and day (which are considerable, up to 13-15°C in July and August)allow a phenol and aromatic ripening that is essential for the colour and taste of the red grapes and for the aroma of the white wines. Furthermore, the volcanic ground ("ripiddu") is very rich in minerals salts which supplies an equilibrated sugar content of the grapes and a proper relation between acids and alcohol.
LOCATION
Gambino Vini
---
Contact with Gambino Vini