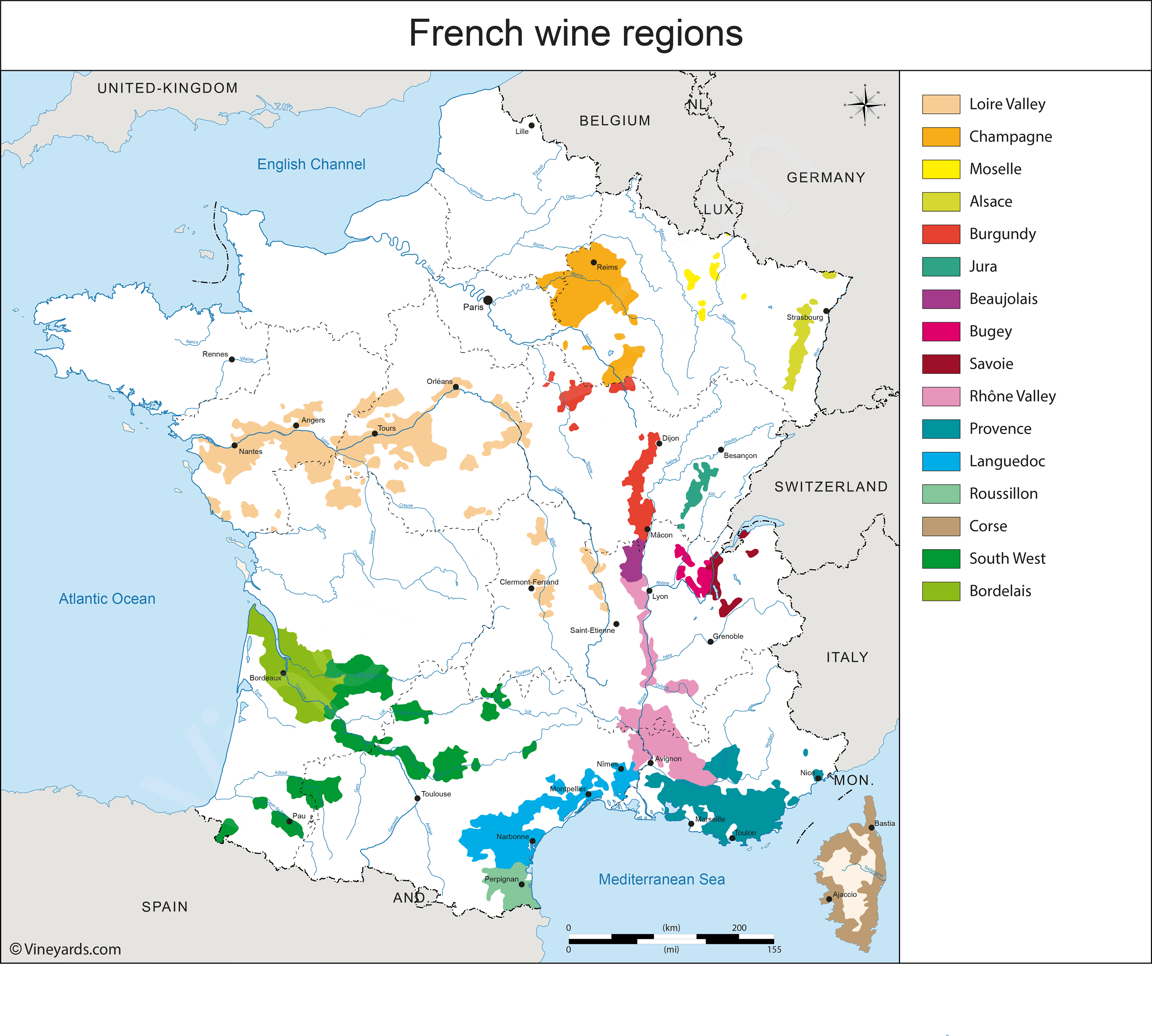 France, a map of its wine regions:
France, from the prestigious wines of Bordeaux to the sparkling wines of Champagne through the oceans of vines found in Aquitaine and Languedoc to the string of appellations of the Rhônes Valley rolling down to Provence, is a fruit of both tradition and entrepeneurship. Its spirit would be Burgundy and its eternal terroirs drawn by the monks of another age witnesses, protectors and fathers of what was going to be. Its new strengths like tradewinds blow along its shores and seas. Today, it offers a great variety of terroirs and climates and as many wines for the modern winelovers.
France is the reference, the keeper of the old world. The culture and the blood of its vineyards feed a magic each year reborn. Like Spain and Italy, France is rich of a large heritage still omnipresent from its history to its countryside, from its cultural citizenship to its power of influence on the global trends and markets.
Have a look, here below, to the main wine regions of France through our wine maps: Alsace, Beaujolais, Bordeaux, Burgundy, Champagne, Corsica, Jura, Languedoc, Loire, Provence, Rhône, Savoy and the South West of France.


Wine regions of France
---