Alsace Vineyard Map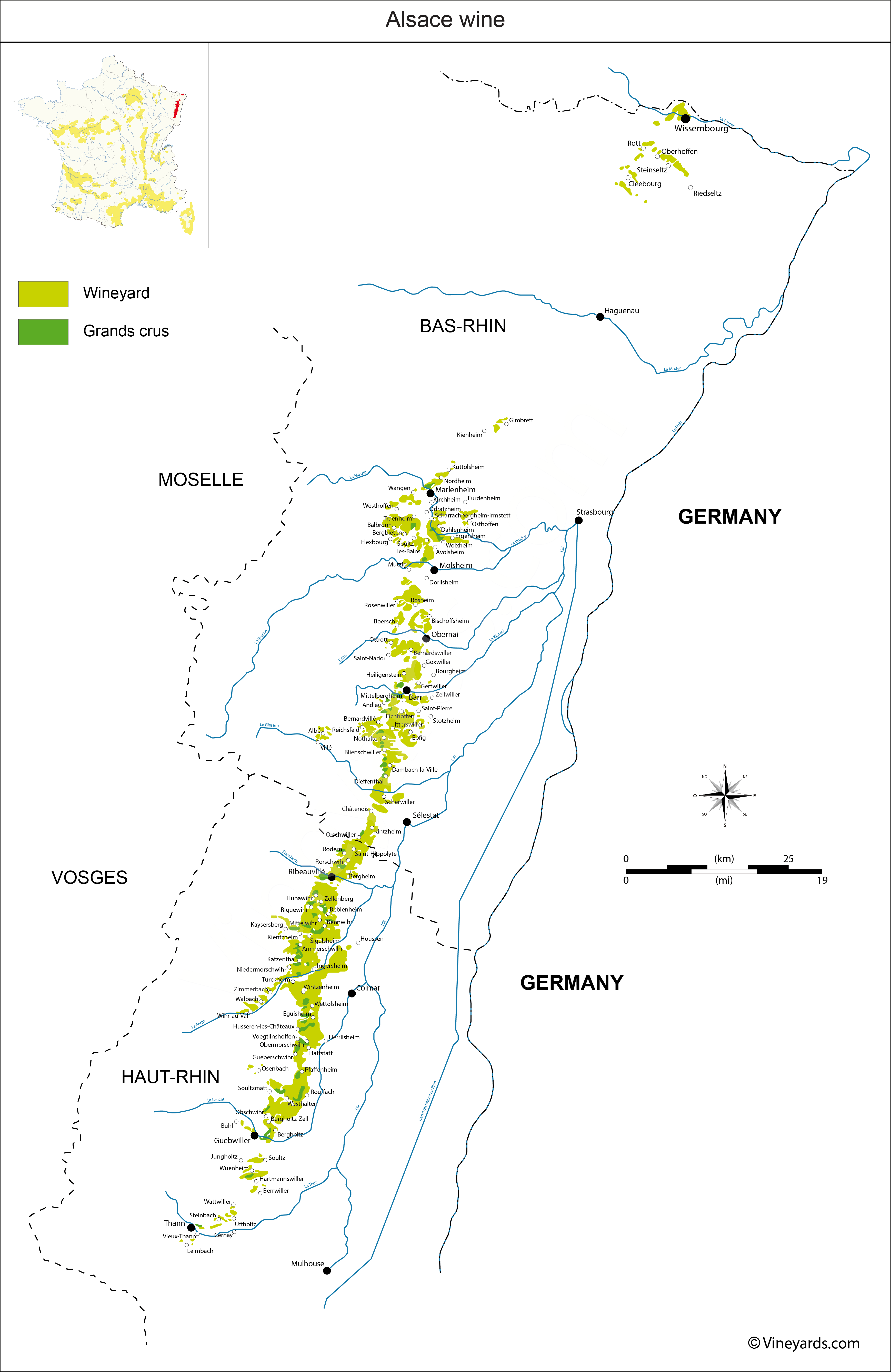 Alsatian vineyards grow along a narrow south-south-west to north-north-east strip of land between the Vosges mountains in the west and the Rhine river in the east, the natural frontier there between France and Germany.
The vineyards are generally located on east facing land with the best terroir having a south facing component. The Vosges protect this land from too much oceanic rain.
The main grape varieties cultivated in Alsace are Riesling, Gewürztraminer, Pinot Grigio or Grauburgunder, Pinot noir, Auxerrois blanc, Sylvaner, Muscat and Chasselas.
The vineyard of Alsace covers some 16 000 hectares.