Trinity Hill
New Zealand - Hawke's Bay - Gimblett Gravels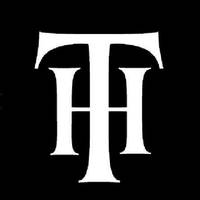 About us
At Trinity Hill we have superb vineyard sites and the winemaking skills to ensure that we can achieve our aims of crafting some of the world's great wines. Controlled yields ensure the intensity of flavour and elegant styles for which Trinity Hill is renowned. It is said great wine is made in the vineyard and our aim at Trinity Hill is to produce distinctive wines of elegance and power that reflect the character of each vineyard site.
History
Our story began in 1987 when John Hancock met Robert and Robyn Wilson in their London restaurant Bleeding Heart. Over a bottle of John's award-winning Chardonnay, the concept of a Hawkes Bay winery was born. John recognised the outstanding potential of the Gimblett Gravels winegrowing district they were convinced they could produce world-class wines from this very special part of New Zealand. In 1993 Trinity Hill became one of the sub regions early pioneers, planting grape vines on a barren plot on what was the former bed of the Ngaruroro River.
Vineyard & Terroir
Hawkes Bay is New Zealand's oldest wine region with beginnings in 1851, and there are now 71 different wineries and over 4,700 producing hectares. It has a temperate, maritime climate due to its position on the east coast on the North Island, situated at latitude 40° south. It is a diverse region with a large number of different soil types and microclimates, yielding many and varied wine styles however it is unique within New Zealand for its ability to ripen the fuller bodied red grapes such as Syrah, Merlot, Cabernet Sauvignon and Cabernet Franc.
Within the Hawkes Bay region is the area known as the Gimblett Gravels. Here the soils are deep river gravels, left by the Ngaruroro River as it changed course over many thousands of years. These freedraining gravels can be more than 100 metres deep. The warm gravels, with low fertility and poor water retention abilities, control vine vigour giving small crops with highly concentrated flavours and aromas.
At The Winery
We welcome visitors to our Cellar Door, located at the winery in the heart of the Gimblett Gravels wine region. Originally a barrel hall, it is an impressive space with five metre-high ceilings and a great view of our white barrel hall through the large sliding glass door.
The Cellar Door team are knowledgeable and friendly and will guide you through our wines and answer your questions. There is always a wide selection available for tasting. They may even have a bottle of something "not on the list" for you to try. You can purchase from our full range of award winning wines which includes our classic varieties as well as some that are "unique" to Trinity Hill, Tempranillo, Montepulciano and Touriga.
Our Cellar Door and Winery are set on a hectare of award-winning landscaped gardens. Our lovely gardens and expansive lawn make the perfect spot for a picnic. In the summer months we can make up a platter of local artisan delights to enjoy with a glass of Trinity Hill wine. In the summer we often have live music and hot food available at weekends, just check our Events section of the website
| | NAME | VINTAGE | TYPE | APPELATION | PRICE (USD) | Award | |
| --- | --- | --- | --- | --- | --- | --- | --- |
| | Trinity Hill Hawkes Bay Sauvignon Blanc | | White Wine | | $18.00 | | Info |
| | Trinity Hill Hawkes Bay Chardonnay | | White Wine | | $20.00 | | Info |
| | Trinity Hill Hawkes Bay Pinot Gris | | White Wine | | $20.00 | | Info |
| | Trinity Hill Hawkes Bay Rosé | | Rosé | | $20.00 | | Info |
| | Trinity Hill Hawkes Bay Pinot Noir | | Red Wine | | $22.00 | | Info |
| | Trinity Hill Hawkes Bay Syrah | | Red Wine | | $22.00 | | Info |
| | Trinity Hill Hawkes Bay The Trinity | | Red Blend | | $22.00 | | Info |
| | Trinity Hill Gimblett Gravels Chardonnay | | White Wine | Gimblett Gravels | $35.00 | | Info |
| | Trinity Hill Gimblett Gravels Marsanne Viognier | | White Wine | Gimblett Gravels | $35.00 | | Info |
| | Trinity Hill Gimblett Gravels Tempranillo | | Red Wine | Gimblett Gravels | $35.00 | | Info |
| | Trinity Hill Gimblett Gravels Montepulciano | | Red Wine | Gimblett Gravels | $35.00 | | Info |
| | Trinity Hill Gimblett Gravels Syrah | | Red Wine | Gimblett Gravels | $35.00 | | Info |
| | Trinity Hill Gimblett Gravels The Gimblett | | Red Blend | Gimblett Gravels | $35.00 | | Info |
| | Trinity Hill Gimblett Gravels Touriga | | Port | Gimblett Gravels | $60.00 | | Info |
| | Trinity Hill Homage | | Red Wine | | $120.00 | | Info |
LOCATION
OPENING HOURS
| | |
| --- | --- |
| Monday | 10am to 5pm Summer - Closed Winter |
| Tuesday | 10am to 5pm Summer - Closed Winter |
| Wednesday | 10am to 5pm Summer - 11am to 4pm Winter |
| Thursday | 10am to 5pm Summer - 11am to 4pm Winter |
| Friday | 10am to 5pm Summer - 11am to 4pm Winter |
| Saturday | 10am to 5pm Summer - 11am to 4pm Winter |
| Sunday | 10am to 5pm Summer - Closed Winter |
| Particular days | Closed on Public Holidays. |
FIND OUR WINES
Importers
Australia
Cogito Wines
Casama Group Pty Ltd, Suite 302/12 Waters Road
Neutral Bay, NSW, Australia
United Kingdom
Liberty Wines Ltd
6 Timbermill Way
London, SW4 6LY, United Kingdom
United States
Terroir Selections
5 Financial Plaza, Ste 224
Napa, CA, 94558, United States
Restaurants
United Kingdom
Bleeding Heart Restaurant and Bistro
Off Greville Street, Hatton Garden
London, EC1N 8SJ, United Kingdom
Trinity Hill
---
Contact with Trinity Hill