La Bodega de las Estrellas
Spain - Castille-La Mancha - Tierra de Castilla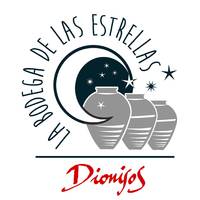 Unión, 82, Valdepeñas , 13300
About us
A tradicional winery located in the city of Valdepeñas a typical "La Mancha" construction with thick clay walls, Arabic tiles and a rock cave hewn out by hand.
We only elaborate the grapes from our own vineyards. These are farmed organic, which allowed us to make wines, which are telling the story of our landscape.
This totally natural wine‐making, with fermentation spontaneous and artisanal work gives us the opportunity to elaborate wine full of life.
We are also working on a special way with the lunar calendar; this we can represent groups up to 20 people in our planetarium vividly. Because processes of vines and wines are perfectly matched to those of planets and stars, we can make wines that stand out for their originality and durability.
WINE TOURISM
Our tours and tastings are enjoyable, didactical and unique. Here you can dive into the depths of the wine culture in Spain.
We are the last remaining traditional winery in Valdepeñas and in many cases the owners guide the tours themselves. We are located 200 km. in the south of Madrid, so we are a good choice to stop on the way to Andalusia.
We have guided tours and wine tastings every day.
Languagues: Spanish, English, French and German
At The Winery
Guided tours in Spanish:
- Monday to Friday at 12 am and 5 pm.

- Saturdays at 12 am
- Sundays at 11 am
Guided tour in English, German or French necessary previous reservation.
| | NAME | VINTAGE | TYPE | APPELATION | PRICE (USD) | Award | |
| --- | --- | --- | --- | --- | --- | --- | --- |
| | DIONISOS Aire | | Tempranillo (rosé) | Tierra de Castilla | 10,00 - 15,00 € | | Info |
| | DIONISOS Agua | | Syrah Macération Carbonique | Tierra de Castilla | 10,00 - 15,00 € | | Info |
| | DIONISOS Fuego | | Tempranillo joven | Tierra de Castilla | 10,00 - 15,00 € | | Info |
| | DIONISOS Tierra | | Tempranillo barrica | Tierra de Castilla | 15,00 - 20,00 € | | Info |
| | EGO Amphora | | Tempranillo amphora aged | Tierra de Castilla | 15,00 - 20,00 € | | Info |
| | EGO Barrica Natural | | Tempranillo barrica | Tierra de Castilla | 15,00 - 20,00 € | | - |
| | EGO Joven Natural | | Tempranillo joven | Tierra de Castilla | - | | - |
LOCATION
OPENING HOURS
| | |
| --- | --- |
| Monday | 9 am - 14 pm; 4 pm - 6 pm |
| Tuesday | 9 am - 14 pm; 4 pm - 6 pm |
| Wednesday | 9 am - 14 pm; 4 pm - 6 pm |
| Thursday | 9 am - 14 pm; 4 pm - 6 pm |
| Friday | 9 am - 14 pm; 4 pm - 6 pm |
| Saturday | 11 am - 14 pm |
| Sunday | 10 am - 13 pm |
FIND OUR WINES
Shops
Spain
Tienda Bodegas Dionisos
C/ Unión, 82
Valdepeñas, Ciudad Real, Spain
La Bodega de las Estrellas
---
Contact with La Bodega de las Estrellas