Wölffer Estate Vineyard
United States - New York - Long Island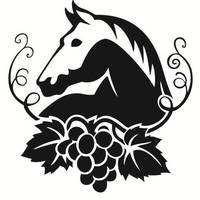 About us
Wölffer Estate Vineyard is an American winery in the classic European tradition. This family owned vineyard in the heart of the Hamptons. Partner and winemaker Roman Roth crafts world-class wines, the accompanying horse house champion horses and Wölffer also opened the first winery-owned restaurant in Sag Harbor this summer called Wölffer Kitchen.
History
Wölffer Estate Vineyard is unquestionably a beautiful place. But the creation of it spanned over three decades and required a creative vision, an ability to bring dreams to reality and a great deal of dedicated hard work by many people. Christian Wölffer possessed the vision and, with the meticulous care of his professional team, built this special place – Wölffer Estate Vineyard.
The original parcel of land was a potato farm with an old farmhouse in what is now the middle of the estate. Over the years, as more acres were acquired, paddocks and stables were added and, in 1988, the vineyard was founded. This 55-acre vineyard is part of a 175-acre estate with boarding stables, 30 paddocks, an indoor jumping ring, and a Grand Prix field. Both the stables and winery have a European character and, from these former potato fields, world-class wines have come forth.
Vineyard & Terroir
Our vineyard encompasses 55 acres of sustainably farmed vines. Our unique combination of Bridgehampton loam soil and ocean breezes from the Atlantic, only 2.6 miles away, provide Bordeaux-like conditions, perfect to achieve the balance of ripeness and acidity of Wölffer's signature style: European elegance paired with the distinct typicity of Long Island terroir.
Winemaking & Aging
Winemaking is the heart of all we do at Wölffer. The process begins in the vines, where Vineyard Manager Richie Pisacano meticulously manages our 55 pristine acres of vines. We grow Merlot, Chardonnay, Cabernet Franc, Cabernet Sauvignon and small lots of Trebbiano, Pinot Noir and Vignole. We use sustainable farming practices, and are proud to be among the few vineyards that are certified as sustainable by Long Island Sustainable Winemaking.
Winemaker/Partner Roman Roth makes Wölffer wine using traditional techniques but always with an eye toward innovation. His goals are to make wines that are food-friendly and elegant, and built for longevity. All our wines are made using estate-grown or locally sourced fruit, and our dry white and rosé ciders also are made from New York State apples, sourced from the Halsey Apple Orchard and other growers that meet the Halseys' high standards.
At The Winery
The tasting room at our main winery is the center of activity at the estate and also a place of tranquility. It is open seven days a week, providing ample opportunity to enjoy the Wölffer experience. Enveloped in old-world charm, our tasting room's high ceilings are supported with 100-year-old rough beams. A wall of French doors open to our stone terrace where you can savor our wines, converse and listen to music while drinking in the view. Stained glass doors imported from Germany open our Wine Bar, a cozy room that offers seating at a rustic hand-crafted bar made of centuries-old reclaimed wood, a cushioned banquette or rustic high tables, all against a backdrop of bohemian prints, books and old bottles.
Tasting flights are served all day (except during live music events, when in respect to the performers, wine is offered only by the glass or bottle). Flights range in price from $15 to $20 and typically include four wines. Cheese and charcuterie options are available, as well, ranging from $15 to $28. Tours of the vineyard and winery are available, as well, for $15 per person.
Press & Awards
Wine Spectator Top 100 Wines of 2015, Wine Advocate awarded two 94 point ratings (highest on the east coast), Wine Enthusiast has consistently awarded several wines 90+ points
LOCATION
OPENING HOURS
| | |
| --- | --- |
| Monday | 11-6 |
| Tuesday | 11-6 |
| Wednesday | 11-6 |
| Thursday | 11-6 |
| Friday | 11-8 |
| Saturday | 11-8 |
| Sunday | 11-6 |
Press & Awards
Wine Spectator Top 100 Wines of 2015, Wine Advocate awarded two 94 point ratings (highest on the east coast), Wine Enthusiast has consistently awarded several wines 90+ points
GALLERY
Wölffer Estate Vineyard
---
Contact with Wölffer Estate Vineyard