Winery Zapletal
Czech Republic - South Moravian - Velké Bílovice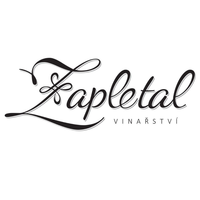 Pod předníma 334, Velké Bílovice , 69102
About us
In our wide range you will find bottled wines (white, red and rosé), frizzante, special edition red wines matured in oak barrels or fresh summer wines. More on our e-shop https://eshop.vinarstvizapletal.cz/.
In our offer you will find still wines, lightly sparkling Frizzante wines or wines aged inoak barrels. For the wine e-shop, you can choose wines divided into categories according to variety, color (white, redand pink-rosé wines), sugar content(dry wines, semi-dry wines and semi-sweet wines) or quality (country wines, quality wines, late harvest or grape selection). Of course, at the end of the year, you will find young wine and St. Martin's wine in our menu. If you prefer wines verified by leading Czech and international enologists, sommeliers, tasters, etc., then just choose the best-rated wines in theaward-winning wines section. We constantly prepare and maintain an offer of quality Moravian wines for you at special prices - wine section on sale. Our prices are fair and with the special offer you can buy wine advantageously. You just have to choose :-).
History
The family company Vinařství Zapletal was founded in 1994, but its activities follow the family tradition and date back to the beginning of the 19th century. Proof of this is the historic grape press from 1818, which is still the property of the family and is the dominant feature of the wine cellar.
The winery was founded and managed by Václav Zapletal, who built on the experience of his family ancestors with wine production and built a modern winery with honest and hard work. His son Jan stood by his side in 2005 after studying at the Secondary Wine School in Valtice and at the MZLU in Brno. Wines from our winery are produced from our own production of grapes using modern production methods with respect to traditional wine production methods (e.g. mash fermentation in vats, wine aging in wooden barrels). The winery supports ecology and is included in the Integrated Production system, which limits the use of chemicals in the cultivation of vines. Wine is a drink in which natural conditions, work and the personality of the winemaker meet, which give the wine its unique character.
Vineyard & Terroir
We are currently farming 20 hectares of fertile vineyards on these vineyards. Velké Bílovice wine production, wine sales, South Moravia winery. About 50% of this area has been newly planted since 2003. All vineyards are located in the cadastre of the town of Velké Bílovice, which falls within the Velkopavlovická sub-region. This area is climatically the warmest part of the Czech Republic, and its subsoil, which consists of black soil, loess, calcareous clays, sandstones and conglomerates, is very suitable for growing the highest quality grapes, especially blue grape varieties. Vineyard routes: Nová Hora, Zadní Hora, Dlouhá Hora, Široká Hora, Od Čejkovsko.
Winemaking & Aging
Cultivated grape varieties in our vineyards + varieties produced - white, red and rosé wine.
Varieties of wine-grapes, white, red and rose types of wine, White varieties (white wine + cuvée + claret): Grüner Veltliner, Müller Thurgau (Rivaner), Riesling Vlassky, Rulandské bílé (Pinot Blanc), Rulandské šedé (Pinot Gris), Chardonnay, Irsai Oliver, Rhine Riesling, Sauvignon, Tramin Red, Hibernal,Pálava, Kerner, Devín, Solaris and Neuburské. Blue varieties (red wine + rosé): Blue Portugal, Merlot, Dornfelder, Frankovka, Cabernet Moravia, Cabernet Sauvignon, Pinot Noir, Zweigeltrebe, Blauburger, Andre and Neronet.
At The Winery
Accomodation: https://www.vinarstvizapletal.cz/ubytovani, Degustation: https://www.vinarstvizapletal.cz/posezeni-ve-sklipku, Company wine: https://www.vinarstvizapletal.cz/darkova-vina
Press & Awards
Our biggest success in USA wine international competitions are: https://wine.raiseaglassfoundation.com/results/2021 - best in show in Pinot Gris and https://www.txiwc.com/2017-award-winners/ two double gold medails (Pinot blanc and Gruner Veltiner).
| | NAME | VINTAGE | TYPE | APPELATION | PRICE (USD) |
| --- | --- | --- | --- | --- | --- |
| | Frankovka | 2019 | Red wine | | - |
| | Frizzante Rose | 2021 | Sparlink rose wine | | - |
LOCATION
Winery Zapletal
---
Contact with Winery Zapletal