Winebasket.com
United States - New Jersey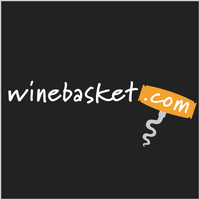 350 Allwood Road, Clifton , 07012
About us
As a renowned online provider of wine gift baskets, Winebasket.com is dedicated to offering customers the best selection of wine baskets are filled with red and white wines, champagne, spirits, fresh fruit and gourmet snacks. Our selection includes Cabernet, Chardonnay, Chianti, Merlot, Moscato, Pinot Grigio, Pinot Noir, Sauv Blanc, Shiraz and Zinfandel. Delivery is available throughout the U.S. and many of our gift baskets are available on free shipping. Everything we make is handcrafted with pride in Clifton, NJ, and is backed by our 100% unconditional satisfaction guarantee. Contact us today to find out more!
From holidays wine gift baskets, wine gifts - baskets, boxes & more, chocolate & wine gift baskets, to cheese, fruit & wine gift baskets, we provide complete selection of wine gift baskets for birthday, anniversary, holidays, sympathy, thank you, corporate, get well, new baby and more.
Expertise
Wine Gift Baskets, Wine Basket Delivery, Kosher Snacks & Fruits, Gourmet Snacks, Cheese & Crackers, Bakery Baskets, Wine & Gourmet Snacks, Fruit & Gourmet Snacks, Fruit & Italian Snacks, Towers with Snacks, Fruit Delivery, Corporate gifts, Mother's Day gifts, Father's Day gifts, gift baskets, fruit baskets, romantic baskets, Personalized Gifts, holiday gifts, Gift Sets, personalized message, personalized logo, personalized gifts, unique gifts, handcrafted gifts, gifts, products, store, business, company.
Preferred Wine Regions
New Jersey
Preferred Wines
holidays wine gift baskets, wine gifts - baskets, boxes & more, chocolate & wine gift baskets, to cheese, fruit & wine gift baskets
LOCATION
Winebasket.com
---
Contact with Winebasket.com