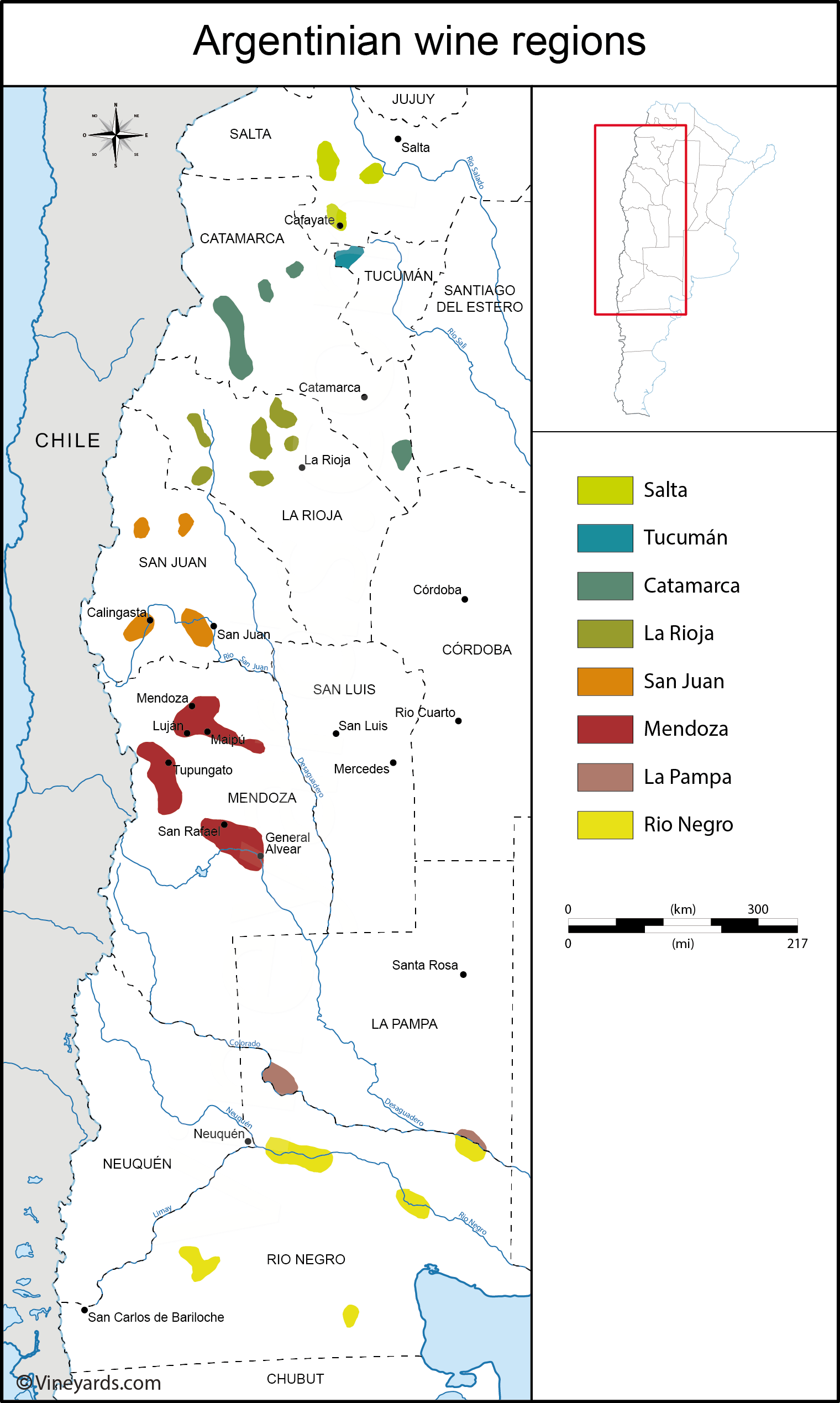 The vineyards of Argentina
The vineyard of Argentina covers 220 000 hectares in different regions starting with the vineyards and wineries of Mendoza.

Argentina is the fifth wine producer in the world after Italy, France, Spain and the USA. The main producing region is the province of Mendoza producing more than 60% of the Argentinian wine, followed by the provinces of San Juan and La Rioja, and then Salta, Tucumán, Catamarca, La Pampa and Rio Negro.
Thanks to the altitude and the winds generated by the proximity of the Andes mountain range, the weather conditions generally lead to good sanitary conditions for the vineyards.
The first vineyard was established by father Juan Cedrón in 1556 at Santiago del Estero.
Today, the main grape varieties cultivated are Malbec, Bonarda, Pedro Giménez, Torrontés and then Cabernet Sauvignon, Syrah, Chardonnay, Tempranillo, Merlot, Pinot noir, Barbera, Dolcetto, Freisa, Lambrusco, Nebbiolo, Raboso, Sangiovese, Sauvignon blanc, Chenin blanc, Semillon, Riesling and Viognier.
PS: Contact us for a contribution to this page (text or photos)