Vignoble CARONE Wines
Canada - Quebec - Lanaudiere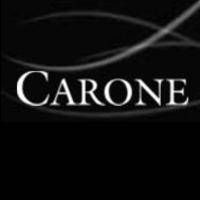 About us
CARONE is a premium estate winery located along the St. Lawrence River in the Lanaudière valley, Quebec's fastest developing wine growing region. We use Italian heritage winemaking techniques adapted to Canadian and New World vineyard production to create a very distinctive wine style, unequalled elsewhere.
History
CARONE WINES – FULL OF "FIRSTS" FOR QUEBEC-MADE RED WINES. Stylish and powerful, CARONE wines have received outstanding reviews by a number of leading wine experts and are rapidly becoming the number one choice for premium Quebec-made wines by top hotels, restaurateurs and consumers. CARONE'S limited production wines are almost always sold out upon release or soon after, with retailers and restaurants grabbing up the wine faster than ever before.
Vineyard & Terroir
CARONE is the only commercial producer of pinot noir, cabernet severnyi and sangiovese grape varieties in Quebec and recently planted the first ever nebbiolo vines in the province.
Anthony Carone, owner and principle winemaker, has been making wines with his father since the age of five. He began as a garage winemaker or "garagiste" and now produces limited quantities of red wines, which have garnered multiple awards. Most notably, Anthony has won numerous competitions including being the first ever Quebec winemaker to win national and international medals for Quebec-made red wines.
Since 1995, Anthony has devoted a great deal of his time in researching site-specific wine grapes for the Lanaudière region. He now is considered an industry specialist and experimentalist in cold-climate grape growing, having written articles for several print and online publications on this topic and consults for vineyards around the world.
At The Winery
Tasting room and wine boutique is onsite, open from Thursdays to Sundays from 10 AM - 5 PM.
Press & Awards
Since CARONE launched its wines, it has garnered medals in national and international competitions for its Quebec made red wines. The winery's VENICE Cabernet Severnyi and VENICE Pinot Noir wines were selected in the Top 100 wines available in Quebec by the Grand Guide des Vins.
CARONE's VENICE Cabernet Severnyi wine was selected as the official red wine of the Montreal royal visit of Prince William and his wife Kate. In February 2014, celebrity chef Danny Saint-Pierre won the Bronze Medal at Gold Medal Plates, Canada's culinary championship, serving this same wine matched with a warm beef salad accompanied by cranberry, beet and radishes. In May 2015, CARONE's BIN 33 red wine won a Double Gold Medal, Best of Category, at the All Canadian Wine Championships. The company's VERITÀ (previously marketed under the brand Rosso Classico) won the same award in May 2014.
On February 19, CARONE enjoyed the great honour of participating in the Official Opening of Canada House in London by Her Majesty The Queen accompanied by HRH The Duke of Edinburgh by being the red wine served during the reception event hosted by Mr. John Baird, Member of Parliament.
| | NAME | VINTAGE | TYPE | APPELATION | PRICE (USD) | Award | |
| --- | --- | --- | --- | --- | --- | --- | --- |
| | VENICE Pinot Noir | 2012 | Red | Lanaudiere | 35 | | Info |
| | BIN 33 RED | 2013 | Red | Lanaudiere | $18 | | Info |
| | BIN 33 ROSÉ | 2014 | Rosé | Lanaudiere | $18 | | Info |
| | BIN 33 WHITE | 2014 | White | Lanaudiere | $18 | | Info |
| | VERITÀ | 2012 | Red | Lanaudiere | $20 | | Info |
| | DOUBLE BARREL by Anthony Carone | 2011 | Red | Lanaudière | $55 | | Info |
| | VENICE Cabernet Severnyi | 2012 | Red | Lanaudière | $24 | | Info |
LOCATION
FIND OUR WINES
Importers
China
China
Shanghai
Shanghai , Yangtze River Delta, China
Cuba
Cuba
Havana
Havana , La Habana , Cuba
Japan
Japan
Ebisuminami
Tokyo, Shibuya, Japan
Shops
Canada
Marché des saveurs du Quebec (Montreal)
280 Place du Marche du N
Montréal, Quebec, Canada
La Cave à Vins - Marché du Vieux-Port (Quebec)
160 Quai St-André
Vieux-Quebec, Quebec, Canada
Japan
Japan Retail Store
Ebisuminami
Tokyo , Shibuya, Japan
Vignoble CARONE Wines
---
Contact with Vignoble CARONE Wines