Vegan Wines
United States - New York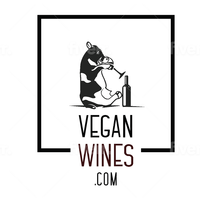 About us
As a two-pronged operation, Despacito Distributors & Vegan Wines work towards a global mission of conscious consumption. Founded in 2017 by long time vegan and wine lover, Frances Gonzalez, our focus is on sourcing and sharing high-quality vegan wines. We are connected with our wines from the soil to the bottle, and of course our favorite part, onto the table.
Despacito Distributors – We begin by sourcing 100% plant-based wines from Chile, France and Italy for import into the US. By personally ensuring responsible agriculture and winemaking techniques we are proud to distribute these wines to restaurants and retail stores nationwide (where?)
Vegan Wines – Where we can (41 states currently), we share our imported selections directly with you through a subscription-based club and online wine shop
On top of providing wine to consumers directly and through national distribution, we work to support our mission with education and vegan recipe ideas. Whether you abide by a 100% plant-based diet or not, you'll love to explore our food pairing suggestions. Retail? Recipes?
LOCATION
GALLERY
Vegan Wines
---
Contact with Vegan Wines