VALDONICA Winery & Vineyard Residence
Italy - Tuscany - Monteregio Di Massa Marittima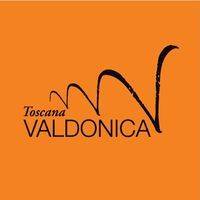 Via Dogana 1, Sassofortino , 58036
About us
Welcome to My Winery...
High up in the hills of the Maremma in Tuscany, lies the estate of Valdonica. Our vineyards, situated between mountains and the Mediterranean Sea on perfectly south-facing slopes, are the highest in the entire region and planted with 9 different clones of Sangiovese. Organic viticulture, non-interventionist, winemaking, indigenous yeast, small-batch ferments, whole bunch maceration and hand-plunging result in wines reflecting the unique Valdonica terroir while at the same time being Tuscan through and through.
Visit us, taste our wines, stay with us in one of our guestrooms at VALDONICA Vineyard Residence - looking forward to welcoming you here,
Martin
Dr. Martin Kerres - Owner & CEO
History
Valdonica Happened To Me...
It was unplanned. - When I was searching for a small summer house "Under the Tuscan Sun", Valdonica has found me: I was touched to the bottom of my soul by the beauty of its nature. A few years after finding this place, my live changed completely and I moved to here – Valdonica became my home.
Valdonica is located in the hills of Maremma – in Southern Tuscany. Grapes and hearts are spoilt by the magic view across rolling hills, the fertile flatlands and the blue sparkling Mediterranean Sea. This is where we planted 10 hectars/ 20 acres of vineyards on virgin soil – all organic and biologic. We focus on Sangiovese, the grape originating from here. All our wines mature in barrique – in our newly built Cantina.
Vineyard & Terroir
Newly Planted Vineyards in Virgin Soil...
High Altitude Vineyards: Our vineyards stretch up to 1500ft – the highest Sangiovese Vineyards in Maremma
Mediterranean Sea Climate: The closeness of the Sea provides a cooling breeze for the vines – minimizing disease and enabling more sun-hours
Volcanic soil: The volcano of Sassoforte left 20 millions year ago volcanic soil for the vines. Additionally we find typical clay soil as well as sandy soil in our vineyards.
9 Types of Sangiovese: After careful consideration of soil-structure and micro-climate we planted nine types of Sangiovese in separate vinyards.
Biologic & Organic: We planted vines in virgin soil and we take care of them by using solely natural procedures – we are a certified biologic and organic farm. Prunining, weeding, tying…we do it all by hand.
At The Winery
Maximise the Taste of Terroir...
Manual Harvest: We harvest, according to the grapes readiness- regardless of calendar dates. All harvesting by the hands of Valdonica Team and their families. De-stemming follows immediately after harvesting during night hours.
Small Batch Fermentation: We ferment in buckets, each vineyard location separately. Hand-plunging three times a day keeps us fit.
Maturation in Barrique: All our red wines, partly our white wines mature in oak barrels from mainly French producers. We carefully select the right wood for the right grapes. Barrels are used at a maximum of five years.
Barrel Selection & Bottle Maturation: We carefully follow the wines during maturation to find out the best fit barrels for each of our wines. Once bottled, our wines mature for at least 12 months in bottles before we release them.
Biolocigal & Organic: Fermentation and maturation follow strict biological and organic guidelines. Fermentation initiates spontaneously with natural yeast from Valdonica vineyards. It all happens in our newly built Cantina - with latest ecological technology.
Press & Awards
WINE SPECTATORbaciolo 2008: 89/100 - VERY GOODsaragio 2008: 89/100 - VERY GOODarnaio 2008: 87/100 - VERY GOODballarino 2010: 84/100 - GOODmersino 2009: 83/100 - GOODGAMBERO ROSSObaciolo2009: 1 Glass* - GOODarnaio2010: 2 Glasses** - VERY GOODballarino2012: 1 Glass* - GOODESPRESSO GUIDE***baciòlo2009 - VERY GOOD** saragio2009 - GOOD** arnaio2010 - GOOD** arnaio2009 - GOOD***ballarino2012 - VERY GOOD***ballarino2011 - VERY GOOD** mersino2010 - GOOD
VERONELLI** baciolo2008 89/100 - VERY GOOD** saragio 2009 88/100 - VERY GOOD** saragio2008 87/100 - VERY GOOD** arnaio 2009 89/100 - VERY GOOD** arnaio2008 87/100 - VERY GOOD** ballarino2011 88/100 - VERY GOOD** ballarino2010 88/100 - VERY GOOD** mersino2009 89/100 - VERY GOOD** mersino2010 89/100 - VERY GOOD
WEIN-PLUSbaciolo 2009 86/100 - EXCELLENTbaciolo 2008 87/100 - EXCELLENT (Sixth Best Sangiovese in Italy)saragio 2010 87/100 - EXCELLENT (2nd Best Sangiovese in Tuscany)saragio 2009 85/100 - EXCELLENTsaragio 2008 84/100 - GOODarnaio 2010 84/100 - GOODarnaio 2009 85/100 - EXCELLENTarnaio 2008 85/100 - EXCELLENTballarino 2012 90/100 - OUTSTANDING (Best Vermentino in Italy)ballarino 2011 89/100 - EXCELLENTballarino 2010 87/100 - EXCELLENT mersino2010 87/100 - EXCELLENTmersino 2009 88/100 - EXCELLENT
***VALDONICA Winery: Producer showing class at national levelThe wines are at a consistently high level, and usually among the best in the country in their respsective categories. Weaknesses are rare, but may occur in difficult vintages. However, this must be balanced by outstanding ranges in good vintages, to maintain this status.
| | NAME | VINTAGE | TYPE | APPELATION | PRICE (USD) | Award | |
| --- | --- | --- | --- | --- | --- | --- | --- |
| | mersino | since 2008 | white | I.G.T Toscana Bianco | €14 | | Info |
| | ballarino | since 2010 | white | D.O.C Monteregio di Massa Marittima | 14 | | Info |
| | arnaio | since 2008 | red | I.G.T Toscana Rosso | 14 | | Info |
| | saragio | since 2008 | red | D.O.C Monteregio di Massa Marittima | 19 | | Info |
| | baciòlo | since2008 - if nature allows | red | RISERVA Monteregio di Massa Marittima | 24 | | Info |
LOCATION
VALDONICA Winery & Vineyard Residence
---
Contact with VALDONICA Winery & Vineyard Residence