Troon Vineyard
United States - Oregon - Applegate Valley, Southern Oregon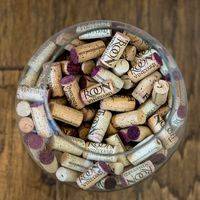 About us
Troon Vineyard, established in 1972, is located in the heart of the Applegate Valley AVA, the southernmost appellation in Oregon. Situated halfway between Grants Pass and Jacksonville, just off of Highway 238, Troon Vineyard is the Applegate Valley Wine Trail's most popular winery destination, with our beautiful Mediterranean-style tasting room, covered stone patio, and grassy picnic area. In 2009 we opened our Willamette Valley tasting room in the charming historic town of Carlton. Both locations boast a friendly and knowledgeable staff that makes winetasting at Troon a great experience.
One of the first grape growers in Southern Oregon, and home to the region's earliest planting of Zinfandel in 1972, we now grow more than 20 additional varietals on over 40 planted acres: among them is our award-winning white varietal, Vermentino, and the uncommon red grapes Malbec and Tannat, along with Syrah, Cabernet Sauvignon, and Tempranillo. We also produce several unique blends, including Oregon's most popular red wine blend, Druid's Fluid.
Troon Vineyard has always been farmed using sustainable practices, employing the best possible agriculture procedures. We currently hold a LIVE (Low Input Viticulture and Enology) Certification and Salmon Safe endorsement. Named one of Wine Business Monthly's 'Top 10 Hot Brands' in 2012, Troon Vineyard has earned hundreds of awards and accolades during our more-than-40-year history.
Whether you're a member of one of our wine clubs, are visiting us for the first time, or are a southern Oregon resident who tours the Applegate Valley regularly, we invite you to stop in and experience the best, most interesting wines of the region.
History
When viewed through the lens of hindsight, Dick Troon was a visionary – though it may not have seemed quite so at the time. In 1972, there were a number of new-world wine regions paving the way for what was fast becoming a thriving American wine industry. None of them were in Southern Oregon.
A few acres in the Applegate Valley, a small number of vines, a bit of iconoclastic stubbornness and a grand idea would be the foundation for today's most popular Southern Oregon winery in the Applegate Valley AVA. Here on the Kubli Bench, Dick Troon selected 32 choice acres where he could take advantage of maximum daily sun exposure, warm days and cool nights, at just the right elevation to grow his favorite varietals of Cabernet Sauvignon and Zinfandel.
Over the years Dick Troon tried and missed, and tried and hit. He liked to tamper and experiment. Not all of his wines were great, but some were exceptional. Because of that innovative spirit, now, more than 40 years later, we are working with a comprehensive understanding of the wines that can be coaxed from this incomparable place.
In 2003, Troon decided it was time to hand over the reins and let the winery begin a new era. Larry Martin was a friend and fishing buddy who shared Troon's passion for fine wine and the Martin family became his choice to take over. Troon Vineyard was reborn: a beautiful tasting room was built, larger and more modern production facilities established, new vineyards planted, and a diversity of varietals were introduced to become a permanent part of our program that was forged by Troon's pioneering nature.
We welcome you to Troon Vineyard, and invite you to try our wines and visit our estate. Here in this special place you will experience firsthand what compelled Dick Troon to put down roots, as well as what motivates us to continue to innovate and set the standard for viticulture in Southern Oregon.
At The Winery
Stephen Hall – Winemaker
While one can, and certainly should, partake of official viniculture study, much of what makes a great winemaker is inherent, and can't be learned. Creativity, confidence, an exceptional palate, an understanding of climate and geology and agriculture, a willingness to take risks and at the end of the day be judged and critiqued: these are the characteristics one wants in their winemaker. Though he is, in fact, officially schooled and technically trained, Steve brings all those traits to Troon.
Joining the team in March of this year, Steve is in charge of all production and vineyard operations. He most recently hails from Robert Biale Vineyards, Napa's famed Zinfandel producer, and has an impressive resume that includes some prestigious brands. Fortunately for us, it now also includes Troon.
"I am excited about the unique growing conditions of Southern Oregon," Steve says. "It's refreshing to work in a wine region that is still writing its story."
Keep your eye on this one, because we know that once that story is written, some of it will be about Steve.
Press & Awards
AWARDS
Gold Medal 2013 Applegate Valley Zinfandel Oregon Wine Experience
Silver Medal 2012 Estate Tannat Newport Seafood & Wine Festival February 2015
Silver Medal 2012 Old Vine Meritage Newport Seafood & Wine Festival February 2015
Double Gold Medal 2013 Chardonnay Portland Seafood & Wine Festival January 2015
92 Points and Cellar Selection 2011 Old Vine Meritage Wine Enthusiast December 2014
Best of Class 2013 Foundation '72 Vermentino 2014 Sunset Magazine International Wine Competition
Gold Medal 2013 Foundation '72 Vermentino 2014 Sunset Magazine International Wine Competition
Silver Medal 2013 Foundation '72 Vermentino 2014 Great Northwest Invitational Wine Competition
Best Rose- Category Champion 2013 Foundation '72 Dry Rose 2014 SIP Best of the Northwest Magazine
2nd Place for Best Cabernet Franc 2011 Cabernet Franc Reserve 2014 SIP Best of the Northwest Magazine
Silver Medal 2013 Foundation '72 Dry Rose 2014 Sunset Magazine International Wine Competition
Silver Medal 2013 Foundation '72 Dry Rose 2014 Sunset Magazine International Wine Competition
People's Choice 2011 Insomnia Dessert Wine 2014 Astoria Seafood & Wine Competition
Silver Medal 2010 Old Vine Meritage 2014 Astoria Seafood & Wine Competition
Gold Medal 2011 Malbec 2014 Newport Seafood & Wine Festival
Silver Medal 2011 Cabernet Franc Reserve 2014 Newport Seafood & Wine Festival
Bronze Medal 2011 Estate Zinfandel 2014 Newport Seafood & Wine Festival
Silver Medal 2010 Old Vine Meritage 2014 San Francisco Wine Chronicle
Silver Medal 2011 Estate Zinfandel 2014 San Francisco Wine Chronicle
Bronze Medal 2012 Foundation '72 Dry Rose 2014 San Francisco Wine Chronicle
Silver Medal 2013 Foundation '72 Vermentino 2014 Great Northwest Wine Competition
Bronze Medal 2011 Malbec 2014 Great Northwest Wine Competition
Bronze Medal 2013 Foundation '72 Dry Rose 2014 Great Northwest Wine Competition
Silver Medal 2010 Syrah Reserve 2013 World of Wine
Silver Medal 2011 Chardonnay 2013 World of Wine
Silver Medal 2010 Insomnia Port 2013 World of Wine
Silver Medal 2011 Foundation '72 Zinfandel 2013 Great Northwest Wine Competition
Silver Medal 2011 Chardonnay 2013 Great Northwest Wine Competition
Gold Medal 2008 Cabernet Sauvignon Reserve Greatest of the Grape
Gold Medal 2011 Chardonnay San Francisco Chronicle Wine Competition
Silver Medal 2011 Foundation '72 Zinfandel San Francisco Chronicle Wine Competition
92 Points 2010 Kubli Zinfandel Terroirist
89 Points 2009 Old Vine Meritage Terroirist
93 Points 2009 Cabernet Franc Limited Reserve Oregon Wine Geeks
Gold Medal 2010 Kubli Zinfandel 2012 Northwest Wine Summit
Gold Medal 2008 Cabernet Sauvignon Reserve Greatest of the Grape
Gold Medal 2008 Syrah Reserve 2012 Northwest Wine Summit
Silver Medal 2009 Old Vine Meritage 2012 Northwest Wine Summit
90 Points 2007 Old Vine Meritage Snooth.com
Gold Medal 2010 Kubli Zinfandel 2012 Astoria Seafood & Wine Festival
Gold Medal 2008 Syrah Reserve 2012 Astoria Seafood & Wine Festival
Gold Medal 2009 Old Vine Meritage 2012 Newport Seafood & Wine Festival
Gold Medal 2008 Syrah Reserve 2012 Newport Seafood & Wine Fesitval
Gold Medal 2009 Old Vine Meritage 2012 Greatest of the Grape
90 Points 2009 Cabernet Franc Limited Reserve 2011 Cabernet Shootout
91 Points 2008 Limited Reserve I Oregon Wine Geeks
91 Points 2007 Old Vine Meritages Oregon Wine Geeks
89 Points 2009 Druid's Fluid Red Oregon Wine Geeks
89 Points 2010 Dry Riesling Oregon Wine Geeks
Double Gold Medal 2009 Kubli Bench Zinfandel Oregon Wine Awards
Platinum Judging Award 2008 Zinfandel Reserve Wine Press Northwest
People's Choice Red 2008 Zinfandel Reserve Greatest of the Grape
Gold Medal 2006 Zinfandel Reserve San Francisco Chronicle Wine Competition
Best of Show 2005 Blossom Fire Cabernet Sauvignon Vancouver Wine Competition
Best New World Zinfandel 2002 Zinfandel Reserve Jerry B. Mead International Wine Competition
ACCOLADES
92 points & Cellar Selection 2011 Old Vine Meritage Wine Enthusiast Dec 2014
The BEST 2012 Rose in the Northwest: http://www.nwwineanthem.com/2013/07/keep-oregon-pink.html
Northwest Wine Anthem July 2013
Top Ten Hottest Brands of 2012 Wine Business Monthly Feb 2013
"The Founding and The Future of Southern Oregon" Northwest Wine Anthem Dec 2012
"The Best Meal in the Middle of Nowhere" The Oregonian July 2012
"A Pioneering Winery in Grants Pass" Oregon Wine Tasting Adventures July 2012
"Outstanding" Rating 2011 Dry Riesling Wine Press Northwest July 2012
"Spring Wine Guide" 2010 Kubli Zinfandel The Oregonian May 2012
"Friday Find" 2010 Druid's Fluid Red Northwest Wine Anthem May 2012
BEST WINERY & BEST PLACE TO TASTE WINE The Sneak Preview Fall 2011
READERS CHOICE #2 BEST WINERY The Mail Tribune Fall 2011
"Rieslings are refined little angels" 2010 Dry Riesling Ashland Daily Tidings Nov 2011
"Thanksgiving Wines and Then Some" 2009 Cab Franc Wineormous.com Nov 2011
"Big Reds to Remember" 2008 Kubli Cabernet Sauvignon Oregon Wine Press Nov 2011
"Farewell, Mr. Troon" Oregon Wine Press Nov 2011
"Troon Vineyard Carlton Tasting Room" Portland Palates Nov 2011
"Weather delays mark wine grape season" The Grants Pass Daily Courier Oct 2011
"Late harvest has vintners anxious" The Mail Tribune Sept 2011
"Troon Bottles Their 500,000th Bottle" The Jacksonville Review Sept 2011
"Troon Vineyard marks a milestone" The Statesman Journal Sept 2011
"Troon Draws New Lines in Southern Oregon Soil" Oregonwine.com Aug 2011
"Wine Geeks Adventure through the Applegate" Oregon Wine Geeks Aug 2011
"Local Wine Benefits Fire Department" Humbug Fire Cab Res Southern Oregon Wine Blog Aug 2011
"Outstanding White Wine" 2010 Dry Riesling Enobytes.com July 2011
"A Daddy of the Rogue Valley" Dick Troon Medford Wine Examiner July 2011
"Zin... In Perfect Balance" Northwest Wine Anthem July 2011
Serving the "Deadliest Catch" Destinations Travel Magazine Summer 2011
"Britt Festival Welcomes Variety of Local Wines this Season" Southern Oregon Wine Blog June 2011
"Troon Vineyard Launches New Culinary Program, Troon to Table" Southern Oregon Wine Blog May 2011
"Chef Tim Keller heads 'Troon to Table'" The Jacksonville Review May 2011
"A Cabernet Lover's Cabernet" 2007 Kubli Cabernet The Statesman Journal May 2011
"Troon Vineyard" Carlton Tasting Room Willamette Valley Winery Review May 2011
"On Earth Day, a toast to Northwest wineries going greener with an option to refill bottles" The Oregonian April 2011
"Wine Across Oregon" 1859 Magazine April 2011
"Troon Vineyard Zin Res Wins Best of Show at Astoria Seafood and Wine Festival" Southern Oregon Wine Blog March 2011
"Vineyard works to support Harry & David" KTVL News Channel 10 Feb 2011
"Troon Wines Selected for Sundance Film Festival" Southern Oregon Wine Blog Jan 2011
"Troon Vineyard Pioneers Two Varietals" Southern Oregon Wine Blog Dec 2010
"Troon Vineyard Introduces New Bottle-Your-Own-Program" Southern Oregon Wine Blog July 2010
"B.Y.O.B. at Troon: Winery allows people to fill their own bottles on Thursdays" AllBusiness.com July 2010
"Troon Vineyard" Tour & Tasting 2010
"Troon Vineyard" Wine Trails NW 2010
"The Essential Wines and Wineries of the Pacific Northwest" Cole Danehower and Andrea Robinson 2010
"Red - and ready to drink" 2008 Kubli Zinfandel Matt Kramer, The Oregonian Nov 2009
"Troon Vineyard in Southern Oregon" SYP Says Sept 2008
"Along the Southern Oregon Way- High Country and Wine Country" Frommer Luxury Travel 2008
| | NAME | VINTAGE | TYPE | APPELATION | PRICE (USD) | Award | |
| --- | --- | --- | --- | --- | --- | --- | --- |
| | Druid's Fluid | 2014 | Red Blend | Applegate Valley, Southern Oregon | 15-18 dollars | | Info |
| | 2013 Applegate Valley Zinfandel | 2013 | Zinfandel | Applegate Valley | 15-18 | | Info |
| | M*T Reserve | 2012 | Red Wine Blend | Applegate Valley | $60 | | Info |
| | GSM Reserve | 2012 | Red Blend | Southern Oregon | $60 | | Info |
| | Verementino | 2013 | White Wine | Applegate Valley, Southern Oregon | 15-18 | | Info |
| | Dry Rose' | 2013 | Rose' | Southern Oregon | 15-18 | | Info |
| | Jeanie in the Bottle | 2014 | Blush | Applegate Valley | 12-15 | | Info |
| | Vermentino Blue | 2014 | White Wine | Applegate Valley | 25-28 | | Info |
| | Longue Carabine | 2014 | White wine blend | Applegate Valley | 30-34 | | Info |
LOCATION
Troon Vineyard
---
Contact with Troon Vineyard