Seven Springs Vineyard
South Africa - Western Cape - Overberg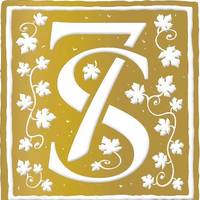 Sandfontein Farm, R320 Hemel en Aarde Road, Caledon , 7230
About us
Seven Springs Vineyard is a premium wine producer, situated on the R320 Hemel en Aarde Valley road, between the seaside town of Hermanus and the spa town of Caledon, in the picturesque Western Cape, South Africa. The vineyard nestles between Shaws Mountain to the north and the Teslaarsdal Mountain Range to the south, with Walker Bay and the Atlantic Ocean beyond these mountains. It is this oceanic influence, coupled with our shale derived soils, known locally as Bokkeveld Shale, that gives our vines the potential to produce exceptional grapes from both north and south facing vineyards. Noble varieties, Chardonnay, Sauvignon Blanc, Syrah and Pinot Noir, have been planted to express the full potential of each cultivar.
History
English owners Tim & Vaughan Pearson purchased 12 hectares of land in 2006 along the R320 Hemel en Aarde Road near Hermanus in the Western Cape of South Africa. The land had cattle roaming on it when it was purchased and in 2007 and 2008 vines were planted 8.5 hectares. 2010 saw us produce our first wines when our winemaker Riana van der Merwe joined us making our first vintage. As our vines age our wines are gaining complexity and structure. Since 2018 we have made our wines at our own winery at Sandfontein Farm, just 1 kilometer down the road from our vineyard.
Vineyard & Terroir
Our soil type is called Bokkeveld Shale (known as Malmesbury Shale) and our vineyards are situated just 12 kilometers from the cooling Atlantic Ocean. A unique microclimate in our vineyard ensures slower ripening of the grapes.
Winemaking & Aging
Our winemaking (and vineyard approach) is one of minimum intervention. That is a minimal use of fungicides and pesticides in the growing of our vines and as natural a process as we can in the winery. We are very keen on using natural fermentation (wild yeasts) and our Pinot Noir and Chardonnay (oaked) have been inoculated this way in the past.
Although our vines were only planted in 2007 and 2008 our wines have so far shown excellent ageing potential, both in our red and white wines. In fact our Sauvignon Blanc, in our opinion, is better at 3 to 7 years old.
At The Winery
Our winery and tasting room were finished in time for our 2018 vintage. We are now well and truly 'up and running' and welcoming visitors from Europe, South Africa, and other countries.
Press & Awards
Decanter (DWWA) GOLD for our 2012 Syrah
International Wine Challenge (IWC) SILVER for our 2012 Chardonnay and 2013 Sauvignon Blanc
Decanter (DWWA) BRONZE for our 2011 Chardonnay and 2012 Unoaked Chardonnay
International Wine Challenge (IWC) BRONZE for our 2012 Pinot Noir
Decanter (DWWA) BRONZE for our 2013 Pinot Noir
International Wine & Spirit Competition (IWSC) BRONZE for our 2013 Unoaked Chardonnay
International Wine Challenge (IWC) BRONZE for our 2014 Sauvignon Blanc
Decanter (DWWA) SILVER for our 2014 Chardonnay
International Wine & Spirit Competition (IWSC) SILVER for our 2013 Pinot Noir and 2013 Syrah
Decanter (DWWA) SILVER for our 2015 Chardonnay and 2015 Sauvignon Blanc
Platter 4.5* for our 2016 Sauvignon Blanc (2019 Platter Guide)
Platter 4.5* for our 'Art Series' Fume Blanc Sauvignon Blanc 2015 (2020 Platter Guide, only 300 bottles of this wine made)
Platter 4.5* for our Sauvignon Blanc 2017 (2020 Platter Guide)
Platter 4* for our 2015 Pinot Noir and Syrah (2020 Platter Guide)
Platter 4.5* for our Sauvignon Blanc 2019 and 4* for our Sauvignon Blanc 2018 (2021 Platter Guide)
Gilbert & Gaillard 90 points / Double Gold for our 2017 Pinot Noir (October 2022)
Gilbert & Gaillard 91 points / Double Gold for our 2019 Chardonnay (October 2022)
Gilbert & Gaillard 91 points / Double Gold for our 2019 Syrah (March 2023)
Gilbert & Gaillard 89 points / Gold for our 2020 Sauvignon Blanc (March 2023)
| | NAME | VINTAGE | TYPE | APPELATION | PRICE (USD) | Award | |
| --- | --- | --- | --- | --- | --- | --- | --- |
| | Seven Springs Chardonnay | 2019 | White | Overberg | $15 - $20 | | Info |
| | Seven Springs Pinot Noir | 2017 | Red | Overberg | $15 -20 | | Info |
| | Seven Springs Sauvignon Blanc | 2020 | White | Overberg | $10 - 15 | | Info |
| | Seven Springs Syrah | 2019 | Red | Overberg | $15-20 | | Info |
| | Seven Springs Unoaked Chardonnay | 2020 | White | Overberg | $10-14 | | Info |
| | Seven Springs Syrah Rose | 2022 | Rose | Overberg | $10-14 | | Info |
LOCATION
OPENING HOURS
| | |
| --- | --- |
| Monday | 11am to 4pm |
| Tuesday | 11am to 4pm |
| Wednesday | 11am to 4pm |
| Thursday | 11am to 4pm |
| Friday | 11am to 4pm |
| Saturday | 11am to 4pm |
| Sunday | 11am to 4pm |
Press & Awards
Decanter (DWWA) GOLD for our 2012 Syrah
International Wine Challenge (IWC) SILVER for our 2012 Chardonnay and 2013 Sauvignon Blanc
Decanter (DWWA) BRONZE for our 2011 Chardonnay and 2012 Unoaked Chardonnay
International Wine Challenge (IWC) BRONZE for our 2012 Pinot Noir
Decanter (DWWA) BRONZE for our 2013 Pinot Noir
International Wine & Spirit Competition (IWSC) BRONZE for our 2013 Unoaked Chardonnay
International Wine Challenge (IWC) BRONZE for our 2014 Sauvignon Blanc
Decanter (DWWA) SILVER for our 2014 Chardonnay
International Wine & Spirit Competition (IWSC) SILVER for our 2013 Pinot Noir and 2013 Syrah
Decanter (DWWA) SILVER for our 2015 Chardonnay and 2015 Sauvignon Blanc
Platter 4.5* for our 2016 Sauvignon Blanc (2019 Platter Guide)
Platter 4.5* for our 'Art Series' Fume Blanc Sauvignon Blanc 2015 (2020 Platter Guide, only 300 bottles of this wine made)
Platter 4.5* for our Sauvignon Blanc 2017 (2020 Platter Guide)
Platter 4* for our 2015 Pinot Noir and Syrah (2020 Platter Guide)
Platter 4.5* for our Sauvignon Blanc 2019 and 4* for our Sauvignon Blanc 2018 (2021 Platter Guide)
Gilbert & Gaillard 90 points / Double Gold for our 2017 Pinot Noir (October 2022)
Gilbert & Gaillard 91 points / Double Gold for our 2019 Chardonnay (October 2022)
Gilbert & Gaillard 91 points / Double Gold for our 2019 Syrah (March 2023)
Gilbert & Gaillard 89 points / Gold for our 2020 Sauvignon Blanc (March 2023)
FIND OUR WINES
Tasting rooms
South Africa
Seven Springs Vineyard
Sandfontein Farm, R320 Hemel en Aarde Road
Caledon 7230, Western Cape , South Africa
Importers
Belgium
Denmark
Germany
Italy
Mauritius
Namibia
Netherlands
Singapore
Sweden
United Kingdom
United States
Zimbabwe
Seven Springs Vineyard
---
Contact with Seven Springs Vineyard