Rued Winery
United States - California - Sonoma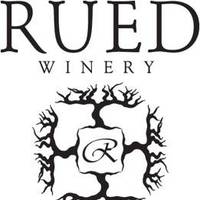 About us
A Sonoma County Wine Family Six Generations Deep
It's the same today has it always was with the Rued family. If you visit their place of work, you'll find the family.
Today if you stroll any of the 160 acres of vineyards the family farms, you'll likely find Richard Rued, who began tending the family's vines in 1953, or his son Tom who works beside his father amongst the vines. If you visit the winery and tasting room in Dry Creek Valley, you are going to run into Richard's wife Dee, who manages the business and tasting room. Walk into the cellar and you'll find son Steve and his wife Sonia making wine. And if schools out, you just might be greeted by young Allyssa or Nadya, the winery's future and official welcoming committee.
It all started in 1876 when Richard's Great Grandfather, Henry, arrived in America from Switzerland to work the Napa Valley vineyards of Beringer Brothers. By 1882 he planted his own vineyard in the Russian River Valley. In 1905, Richard's grandfather, also Henry, purchased a ranch in Alexander Valley.
With the advent of prohibition the family refocused their efforts on raising apples, pears and prunes, maintaining their strong connection to Sonoma County land. In 1957, Richard re-established his family's long ties with grape growing when he took over responsibility for the family's small plot of grapes on what was now their home estate in Dry Creek Valley. Tending these old vines was at first a school agriculture project. It turned into a lifelong avocation and career as Richard later began replanting his family's lands from prunes to grapes.
Fifty years after that high school project, the Rued Family continues to farm wine grapes in Dry Creek Valley and on land in Russian River and Alexander Valley, and also oversee Rued Winery, the culmination of generations of work and dedication to the soils of Sonoma County.
History
It's fair to say that if a husband and wife can survive the long days of a harvest together, they've probably got a pretty strong relationship. Steve and Sonia Rued are living proof. Theirs is not a case of one spouse waiting up late for their better half to return home with purple hands. Theirs is the unique case of a husband and wife both working side by side to crush and press, oversee fermentation, rack and fine the wines, make winemaking decisions and care for the family's wines from harvest through bottling. Steve & Sonia Rued are the husband and wife winemaking team at Rued Vineyards.
Steve & Sonia met in 1993 when she, a native of South Africa, spent the season in the lab at Dry Creek Vineyard just around the corner from the Rued family's vineyards. At the time, Steve, the youngest son of Dee and Richard, worked the cellar at Dry Creek Vineyard. By 1996 they married and each pursued different paths in the wine industry. Sonia pursued enologist and winemaking positions at Sonoma's Carmenet and Seghesio Vineyards while Steve went on to hold the position of Winemaker at Kenwood Vineyards, Valley of the Moon and finally Rutherford Wine Company.
Together they were the stewards of the first (2000) vintage of Rued Family wines and have worked side by side in the cellar at their family's Dry Creek Valley estate ever since.
Their secret of working together as husband and wife and staying husband and wife? Respect for each other and each other's skills and talents.
Vineyard & Terroir
From Land…
The wines produced by the Rued family begin with boots; boots on the ground in vineyards that are tended directly by the family. Patriarch Richard and son Tom together look after and farm their Home Vineyard in Dry Creek Valley as well as leased vineyards in the Russian River Valley and Alexander Valley.
Dry Creek Valley Home Vineyard: (70 Acres) Cabernet Sauvignon, Chardonnay, Pinot Gris, Sauvignon Blanc, Zinfandel
Alexander Valley: (30 acres) Sauvignon Blanc & Cabernet Sauvignon
Russian River Valley: (60 Acres) Chardonnay & Pinot Noir
The Rued family farms far more acres of grapes than they use in their small production of wines. The large selection of grapes at their disposal allow them to evaluate each vineyard block by block to determine which grapes are best suited to the style of wines they want to produce for their own label. The remainder of their harvest is sold to other local winemakers.
To Cellar…
Finished in 2006, the Rued family's winery in Dry Creek Valley provides them with complete control over the winemaking process. Together, Steve and Sonia Rued craft wines that first and foremost are true to the vineyard the grapes were grown in. This effort to faithfully interpret the land is testament to the family's history of working the ground as their primary vocation.
Our Wine Club
Enjoy automatic shipments of small production wines from our estate vineyards in Dry Creek Valley and Russian River Valley.
Benefits of Membership in our Wine Club.
No fee to join.
Complimentary tasting for up to four.
First access to new releases and limited release wines.
Invitations to exclusive Wine Club only food and wine events.
Discounts on wine and merchandise, including special discounts on day of enrollment and club releases.
Special birthday offers.
Option to customize shipments when joining our Longhorn or Lone Star clubs.
Press & Awards
2015 Sauvignon Blanc, Dry Creek Valley
Gold & Best of Class- 2017 International Woman's Wine Competition
Gold - 2016 San Francisco Chronicle Wine Challenge
Gold & 93 points - 2016 North Coast Wine Challenge
"Mineral, granite. Where are the Miyagi oysters. Oysters talk."
​
2013 Chardonnay, Russian River, Mt. Olivet
Silver - 2016 San Francisco Chronicle Wine Challenge
2015 Chardonnay, Russian River
Gold & Best of Class - International Women's Wine Competition
Featured at Sonoma Summit 2016 as a prime example of Bordeaux varietals Sonoma-style
2012 Pinot Noir, Russian River Valley
4/5 Stars – Vivino (based on 96 ratings)
2014 Zinfandel, Dry Creek Valley
Featured at Zinfandel Experience 2017, San Francisco
Silver - 2016 San Francisco Chronicle Wine Challenge (2012)
2009 Rued Cabernet Sauvignon, Dry Creek Valley
Silver - 2016 San Francisco Chronicle Wine Challenge
​
About Rued Winery
Passport to the Rhone - Novermber 8-15, 2018
Join five Dry Creek Valley winery owners for an exclusive opportunity to cruise through France's legendary Provence region on our Passport to the Rhone.
​
Rued Winery Participates in Wine Country Weekend 2016
"A really lovely event and in a beautiful setting. They sold out at 2500 tickets so between all the wineries, restaurants, volunteers, there were a lot of people there..." - Dee Rued, Owner Rued Winery
​
Rued Winery participates in the 28th Annual Passport to Dry Creek Valley event April 29th & 30th 2017, Sonoma Wine Country's Premier Wine & Food Festival ft. 45+ Wineries
LOCATION
FIND OUR WINES
Importers
United States
Columbus Wine and Spirits (U.S. National Sales Agent)
166 Broadway
Amityville, New York, United States
Rued Winery
---
Contact with Rued Winery