Red Hill Estate
Australia - Victoria - Mornington Peninsula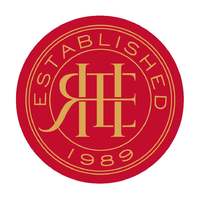 Red Hill Estate 53 Shoreham Road, Red Hill South , 3937
About us
Red Hill Estate is a boutique Australian multi-award winning wine producer situated on a stunning property little more than an hour from Melbourne, Australia.
Red Hill Estate resides in an internationally recognised Cool Climate region on Victoria's Mornington Peninsula and was established in 1989.
Currently encompassing 46 acres with 23 acres under vine, Red Hill Estate boasts one of the best views from any winery in the world and as such has become a much loved tourist destination in it's own right; renowned, not only for its wines but also for its superb panoramic views of Western Port Bay and its mild maritime climate.
More than 100,000 visitors come to Red Hill Estate annually and each year we continue to be one of the most popular and enduring wineries on the 'Peninsula' where visitors from Australia and overseas come to enjoy our award winning wines and unsurpassed surroundings
History
Since 1989, Red Hill Estate has produced some of the finest wines from the Mornington Peninsula and the brand itself has been synonymous with this Cool Climate region for more than 25 years.
In most years, wines are exceptional, with the cool, maritime climate mixing with volcanic and sedimentary soils to create wines that are wonderfully textured, complex and elegantly understated.
Our brand architecture allows consumers to discover and enjoy our wines based on pricing and style considerations and our intention is always to offer exceptional quality wines across a range of styles and price points that appeal to a wide range of consumers; those of whom are both familiar with and new to Red Hill Estate.
Vineyard & Terroir
The Mornington Peninsula is a leading wine producing region who's reputation AND recognition is growing rapidly both domestically and internationally.
At an altitude of anywhere between 40 and 300m, and with soils that range from volcanic to sedimentary, the region is blessed with a cool maritime climate that creates one of the most unique combinations of any wine producing region in the world.
The region splits into more than 50% Pinot Noir, 25% Chardonnay and 10% Pinot Gris with the remaining 10-15% being made up of a number of varietals; the most significant being Shiraz.
Along with 1,000 hectares planted, 200 vineyards and more than 60 Cellar Doors, it's closest and most comparable regions (globally) are the Rheingau (Germany), Napa (California) and Burgundy (France).
The region is Australia's best for Pinot Noir; the most neurotic of grape varieties and the wines produced here are wonderfully textured, complex and elegant.
At Red Hill Estate we are proud to support and be associated with the Mornington Peninsula Vignerons Associations who work tirelessly to promote our region.
At The Winery
At the Red Hill Estate winery we are proud of our welcoming and cosy Cellar Door that has sat proudly on our property since we opened in 1989.
A great place to indulge in fine wine and great conversation whilst taking in the breathtaking, 180 degree views over Westernport Bay and beyond.
We are open 7 days a week from 10am till 5pm, so stop by and say hi to Kim and Mark and the rest of the team, enjoy our hospitality and our extensive selection of award winning wines.
Open: 7 Days, 10:00am – 5:00pm
Closed: Christmas Day
Email: cellardoor@redhillestate.com.au
Telephone: +61 (3) 5989 2838
Groups welcome but please do call in advance to make a booking.
Press & Awards
5 STAR RATED WINERY (2016 Halliday Wine Companion)
Estate Pinot Noir 2013 - 95 POINTS (2016 Halliday Wine Companion)
Estate Chardonnay 2012 - 94 POINTS (2016 Halliday Wine Companion)
Estate Chardonnay 2013 - 92 POINTS (2016 Halliday Wine Companion)
Estate Pinot Grigio 2013 - 90 POINTS (2016 Halliday Wine Companion)
P&Q Block Chardonnay 2012 – 95 POINTS (2016 Halliday Wine Companion)
M&N Block Pinot Noir 2012 – 94 POINTS (2016 Halliday Wine Companion)
Mossolini Shiraz 2012 – 90 POINTS (2016 Halliday Wine Companion)
Merricks Grove 2012 Pinot Noir – 95 POINTS (2016 Halliday Wine Companion)
Merricks Grove 2012 Chardonnay – 94 POINTS (2016 Halliday Wine Companion)
LOCATION
Red Hill Estate
---
Contact with Red Hill Estate