Onesta Wines
United States - California - Lodi & Napa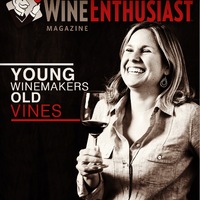 About us
Jillian's wines speak the truth of each growing season and each vintage is a new adventure for her, riding the waves of Mother Nature. Her promise to herself and her customers is to deliver wines with personality and depth every year. Jillian's wines are made with passion and love, just like she lives her life. Her hope is that every sip of Onesta will ignite the soul with passion and enthusiasm for living life to the fullest.
History
Jillian found her passion for wine while studying neurobiology at UC Davis. Home brewing introduced her to the magic of fermentation, and after taking the "Introductory to Winemaking" class at UC Davis, she quickly switched her major to Viticulture and Enology. She graduated with her degree in 2001 and soon thereafter found herself traveling the globe making wine in McLaren Vale (South Australia), Margaret River (Western Australia), and Stellenbosch (South Africa). After three years of hopping hemispheres, she settled at the infamous Bonny Doon Vineyards where her relationship with Rhone varieties deepened.
Now a truly seasoned winemaker, Jillian has started her own passion project, Onesta. She is an artist with a scientific mind. Her artistic expression is manifested in her wines. Jillian believes life should be filled with family, good friends and adventure. Life is short, life by truth and honesty and you will always find peace and happiness. Connect with the people in your life and enjoy wine on a regular basis. Her wines are a library of her life and each year tells a different story and adventure.
Vineyard & Terroir
The Bechthold Vineyard is home to 25 acres of Cinsault, planted in 1886, making it the oldest vineyard in Lodi. At 128 years of age, the head trained dry farmed vines are in balance with their environment and need very little farming input to produce notable concentrated fruit. In California Cinsault is rare, while in France there is more Cinsault planted than Cabernet and much of it is used in making the elegant roses from Provence. In following the Rhone doctrine, the Onesta rose is 100% Cinsault from these special old vines.
Press & Awards
2012 Cinsault - Wine Enthusiast Review
2013 Viognier - Wine Enthusiast Review
Young Winemakers Old Vines - WE Nov 2014
LOCATION
GALLERY
Onesta Wines
---
Contact with Onesta Wines