Moe Travel
Turkey - Muğla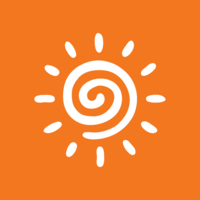 About us
Moe is a global marketplace for eco-friendly outdoor vacation rentals.
We work with businesses that meet our sustainability criteria or are willing to apply through our Sustainable Tourism Program, with their glamping sites, tiny houses, stone houses, bungalows, and vineyards.
Travelers who desire to make more mindful and conscious choices across the entire travel experience make their bookings through Moe.


Expertise
We work with businesses to build a new-age booking platform dedicated to outdoors leveraging modern technology, all digital reservations and payments.
Our services help you to deliver a better user experience, reach global guests and increase revenue.
Preferred Wine Regions
18 countries in Mediterranean.
Albania, Bosnia and Herzegovina, Croatia, Cyprus, Egypt, France, Greece, Israel, Italy, Lebanon, Malta, Monaco, Montenegro, Morocco, Slovenia, Spain, Tunisia, and Turkey
Preferred Wines
All kind of wines.
LOCATION
GALLERY
Moe Travel
---
Contact with Moe Travel