Matahiwi Estate
New Zealand - Wellington - Wairarapa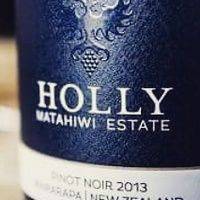 About us
Matahiwi Estate is located in the very heart of the Wairarapa and we pride ourselves on being an award-winning family-owned winery. We have adopted an extensive hands-on approach to our wine-making in line with those used by the finest international wine producers whilst utilising the latest developments in technology.
Our ability to determine the optimum picking times results in our wines having the Matahiwi hallmarks of balanced flavours, mouth-filling texture and a lingering finish.
We produce wine according to the criteria of Sustainable Winegrowing New Zealand.
History
Romeo Bragato, an Italian viticulturist & oenologist, was contracted by New Zealand's Department of Agriculture in 1895 to advise on planting & pruning vines in New Zealand, from which he reported the ideal growing conditions that the Wairarapa & other regions in New Zealand offered potential grape growers.
French wife of early settler, William Beetham, was so inspired by our region when she left her Burgundian homeland to live in New Zealand,1880s and produced the region's first Pinot Noir vintage in 1897. Prohibition came into force in the late 1900's which saw an end to winemaking in the region.
| | NAME | VINTAGE | TYPE | APPELATION | PRICE (USD) | Award | |
| --- | --- | --- | --- | --- | --- | --- | --- |
| | Holly | 2013 | Pinot Noir | Wairarapa | - | | Info |
LOCATION
Matahiwi Estate
---
Contact with Matahiwi Estate