KWV
South Africa - Province of the Western Cape - Western Cape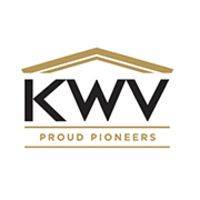 About us
KWV is one of the leading wine and spirits producers in South Africa and has a distinguished heritage, celebrated around the globe, of product innovation and exceptional brands. These include Roodeberg, KWV Wines & KWV Brandies, and Laborie.
History
In 1918, the year Nelson Mandela was born, South African wine farmers founded KWV with the aim of stabilising, supporting and structuring a young, struggling industry. Until the early 1990s, when world markets opened to South African wine, KWV played a central role in regulating the industry. Since then, KWV has transformed itself into a commercial player, exporting award-winning wines and brandies from its main cellar complex in Paarl all over the world.
At The Winery
Occupying over 22 hectares, the KWV cellar complex in Paarl is one of the largest in the world.
Our infamous Cathedral Cellar, superb wines and brandies, and fascinating history provide you with a lasting memory of the people, stories and products that have established KWV as one of the world's most admired wine brands.
The KWV Wine Emporium offers sparkling wines, natural wines, fortified wines, liqueurs and brandies, a variety of tasting experiences, and frequent cellar tours conducted in English and German.
Address: Kohler Street, Paarl, South Africa
Press & Awards
Top 50 Drinks International's World's Most Admired Wine Brands 2012, 2013, 2014, 2015
LOCATION
GALLERY
KWV
---
Contact with KWV