Kumbati
Georgia - Kakheti - Kakheti Region, tibaani, mukuzani, Kindzmarauli, Tvishi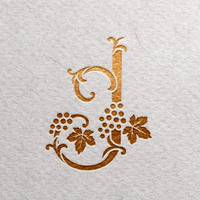 41°35'48.3"N 46°02'04.7"E, Tibaani
About us
Kumbati is a family-owned winery, which follows centuries-old winemaking history and experience passing from father to son in an uninterrupted, continuous chain. The brand itself was established in 2020, when we set our goal to produce premium wines of exceptional quality to sell around the world.
We apply traditional knowledge, scientific learning, rigorous testing and modernized processes to our winemaking practices. This helps us to craft natural, high quality wine with unforgettable taste.
History
Our wine comes from the most important Georgian winemaking region, Kakheti, which is known as the cradle of wine production, because wine grapes have been cultivated in these lands for 8,000 years.
Vineyard & Terroir
Our vineyards are located in Alazani Valley, on the lands called ''Kumbati''. Thanks to special carbonate soils and the climate that dominates in this subregion we are able to make high-quality wines.
Winemaking & Aging
At first we only made wines from our vineyards, but nowadays we have huge varieties of Georgian wine. In our collection we have red wines like : Saperavi, Mukuzani, Kindzmarauli and in white wines we have famous wines such as : Tvishi, Rkatsiteli, Alazani valley and others.
We believe that great wine-making starts with a passion for wine. We have successfully translated our passion into a business we love and are proud of. Kumbati wine is created through a harmonious combination of carefully selected traditional local grape varieties and modern technology.
At The Winery
''You can make bad wine with great grapes but you can't make great wine with bad grapes'' - Robert Mondavi
A wine is only as good as the vineyards it comes from. As explained earlier, our vineyards have every condition to produce great grapes.
Addition to that, we take good care of our vineyards, which requires intelligent planning, creative thinking, constant vigilance and plain hard work.
Our main goal is to produce wine with minimal chemical and technological intervention during the process.
LOCATION
OPENING HOURS
| | |
| --- | --- |
| Monday | 08:00-23:00 |
| Tuesday | 08:00-23:00 |
| Wednesday | 08:00-23:00 |
| Thursday | 08:00-23:00 |
| Friday | 08:00-23:00 |
| Saturday | 08:00-23:00 |
| Sunday | 08:00-23:00 |
Kumbati
---
Contact with Kumbati