J.NEUS Wine Estate since 1881
Germany - Rheinland-Pfalz - Mainzer Berg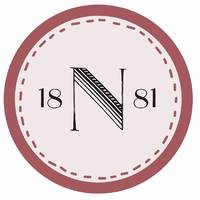 About us
The J. Neus wine estate has been established in 1881 by Josef Neus senior in the village of Ingelheim, highly renowned for its red wines worldwide at this time. Since 2012 the wine estate is owned and operated by the entrepreneur family Schmitz.
History
Wine menus and price lists from the formative years prove impressively that the Neus family has been the qualitative mastermind in the region in the 19th century. The so called Neus clone which has been developed by the J. Neus wine estate has been widely used by many other top wine estates due to its extraordinary quality. Today, these old vines, well maintained barrels, and a deep understanding of the limy terroir of the local parish, are the solid base to match the internal standards set up by Christian Schmitz to carry on the glorious tradition of J. Neus to pro-duce Pinot Noir of highest quality level.
Vineyard & Terroir
The J. Neus wine estate is located in the heart of Ingelheim, rightly bearing the appendix "Red Wine City" in its name. Beginning with Charlemagne who has been built his royal palace here, red grape varieties have been cultivated, and this has not been changed since today. Red wines from Ingelheim are still a synonym for highly appreciated Pinot Noir from Germany worldwide.
Winemaking & Aging
The red wines of the J. Neus wine estate are produced in the biggest vaulted cellars in Rheinhessen which have been built under the estate in the late 19th century. In the heyday of the German viniculture Josef Neus senior established a property with unrivaled impression enthralling its visitors immediately. The face of the building as well as the interior which are fully renovated now have preserved its initial charm over the years. Which may be considered as romantic today, has been state of the art in architecture in former times – an exemplary functional structure with a wine press house, rooms for representation, a historical tasting room, and an extensive warehouse. Till this day the wines are stored in 1,000 liter casks in a traditional way. The oldest casks, which date back to 1893 and 1897, are consecutively in use since their acquisition.
At The Winery
Based on this, the team around the operations manager Lewis Schmitt, and the winemaker Julien Meissner, has perfect conditions to direct the Pinot Noir from Ingelheim from the J. Neus wine estate back to new old fame.
LOCATION
OPENING HOURS
| | |
| --- | --- |
| Monday | Closing day |
| Tuesday | 9.00 am - 5.00 pm |
| Wednesday | 9.00 am - 6.00 pm |
| Thursday | 9.00 am - 5.00 pm |
| Friday | 9.00 am - 5.00 pm |
| Saturday | 10.00 am - 1.00 pm |
| Sunday | Closed |
GALLERY
J.NEUS Wine Estate since 1881
---
Contact with J.NEUS Wine Estate since 1881