Jason-Stephens Winery
United States - California - Santa Clara Valley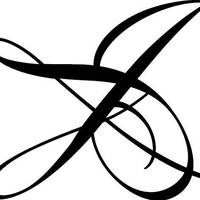 About us
Located in the southern part of the Santa Clara Valley appellation, Jason-Stephens produces exceptional wines of balanced flavors and textures. These palate-crafted wines create a memorable and enjoyable experience and are the result of a philosophy of capturing the essence of the grape in each bottle. Jason-Stephens sees its ever-growing following of customers as friends,family and life-long loyal wine lovers—it's who we craft our wines for.
History
Husband and wife team Jason and Janu Goelz bring a fun, hip approach to their limited JS releases of traditional Bordeaux varietals and their Silicon Valley Wine Company "Tech Series" labels. They are part of the region's new generation of artisans, reinventing the Santa Clara Valley's wine growing reputation
Jason Goelz graduated from Cal Poly, San Luis Obispo with a degree in Business Administration and the first ever "Wine and Viticulture" minor. Jason gained experience in the world of finance with stints at dot.com startups and investor groups, and the real estate department at Apple.
Jason began Jason-Stephens Winery in 2008. His received early national acclaim for his "pure" take on varietal classics and exciting blends. Jason employed cutting edge cellar technologies unheard of for such a small operation; an automated fruit sorting system, precise humidity control, temperature controlled tanks. The most exact wine press on the market. All tools that allowed Jason-Stephens complete quality control from vineyard to bottle.
Janu Arasu graduated from the University of San Francisco with a degree in International Business. Prior to finding her calling in the wine industry, she played two leading movie roles in India, started her own clothing line, was a professional recruiter, earned her esthetician licenses, and was "weather anchor" for a local TV station. After meeting husband Jason, Janu took her interest in wine to the professional level, completing sommelier certification and the Wine Executive program at U.C. Davis. As a partner and JS' Assistant Winemaker, Janu is "hands-on" in developing the styles and future direction of the brand.
Vineyard & Terroir
In 2013, Jason and a new partner acquired Lion Oaks Ranch in Gilroy located off of West 152/Hecker Pass Hwy. This majestic property has 378 sprawling acres and was home to 25 acres of vineyard of which the grapes were used by some of the more prominent wineries in the Santa Cruz Mountains and Santa Clara Valley. After settling into the property we had Advanced Viticulture evaluated the vineyards. It was determined the best course of action would be to ripe out and reinstall the vineyards over the course of 3 summers. The new vineyards are planted using the very best vineyard installation practices to ensure the highest quality grapes.
Jason also purchased fruit from Circle S Vineyards in Hollister and other local vineyards.
LOCATION
OPENING HOURS
| | |
| --- | --- |
| Monday | 11 am to 6pm |
| Tuesday | 11 am to 6pm |
| Wednesday | 11 am to 6pm |
| Thursday | 11 am to 6pm |
| Friday | 11 am to 6pm |
| Saturday | 11 am to 6pm |
| Sunday | 11 am to 6pm |
Jason-Stephens Winery
---
Contact with Jason-Stephens Winery