H·W Speak Wine Merchants
Australia - New South Wales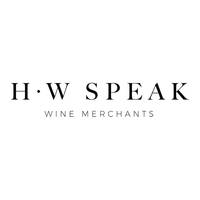 About us
H·W Speak is an independent online retailer of fine & quality wine based in Sydney, Australia. We offer an interesting range of wines from around the world selected by our buying team.
Expertise
Our team has over 40 years of wine industry experience - our portfolio specialises in wines from Europe, Australia, New Zealand, South America and around the world.
Preferred Wine Regions
Piemonte, Tuscany, Sicily, Burgundy, Bordeaux, Rhône Valley, Barossa Valley, Margaret River, Tasmania, Yarra Valley, Central Otago, Mendoza and many more.
Preferred Wines
Sami-Odi, Hoddles Creek, Prophet's Rock, Torzi Matthews, Thibault Liger-Belair, Domaine Prieure Roch, Domaine Lafarge, Chateau le Puy, Thierry Allemand, Daniel Bouland, Craggy Range, Te Mata Estate, Ata Rangi and many, many more
LOCATION
GALLERY
H·W Speak Wine Merchants
---
Contact with H·W Speak Wine Merchants