Howard Park Wines
Australia - Western Australia - Margaret River & the Great Southern of Western Australia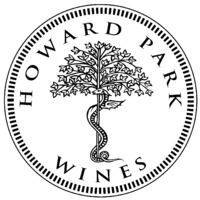 543 Miamup Road, Cowaramup, Margaret River , 6284
About us
HOWARD PARK WINES
Howard Park Wines is Western Australia's largest boutique family-owned winery, producing a range of handcrafted fine Australian wines from the state's premier grape growing regions of Margaret River and the Great Southern.
Since its inception in 1986, Howard Park's philosophy has been to craft outstanding Australian wines of great subtlety, character, balance and elegance with an uncompromising commitment to quality.
Howard Park Wines has two Cellar Doors; one in Cowaramup, in the Margaret River region, and one in Denmark, in the Great Southern region.
History
ABOUT THE BURCH FAMILY
Burch Family Wines is one of Western Australia's largest family-owned and operated wineries, established in 1986, with two wineries in the premium grape-growing regions of Margaret River and the Great Southern.
This vibrant family-run business is imbued with passion, joie-de-vivre, and a genuine love for all things vinous, making them one of WA's most admired and respected producers. Burch Family Wines' philosophy is to craft outstanding wines of great subtlety, character, balance and elegance with an uncompromising commitment to quality.
The have become most renowned from their Howard Park and MadFish labels and are the first Australians to gain ownership in the production of a Burgundian Grand Cru under their Marchand & Burch brand.
The Burch family is fully involved with the business. Jeff Burch is CEO and wife Amy is General Manager. Their daughter Natalie is Operations Manager of the Margaret River estate, with David involved in Digital Marketing and their youngest son Richard, who is located on the East Coast of Australia, represents the company as a Sales Manager.
Vineyard & Terroir
The fruit for our wines is sourced from two regions in Western Australia; Margaret River and the Great Southern.
MARGARET RIVER
Margaret River as a region is synonymous with its ability to create award winning wines, with a strong reputation and standing among the world's best wine regions.
The coastal region has a Mediterranean climate which is strongly defined by its proximity to the Indian Ocean. Its cooling breezes mediate temperature fluctuations and humidity conditions and minimise frost risks. With an average annual rainfall of 1160mm and gravelly, gritty highly permeable soils, generally the region produces lower yielding vines and grapes with a higher concentration of fruit flavours.
THE GREAT SOUTHERN
A vast area stretching 150 kilometers from north to south and 100 kilometers from west to east, the Great Southern region consists of five sub regions which include Albany, Denmark, Mt Barker, Frankland and the Porongurups.
The Great Southern is Western Australia's coolest wine growing region with fewer sunshine hours and an average annual rainfall of 750mm, significantly lower than Margaret River. Vines are grown on gravelly well drained loams where along the coast the region enjoys a maritime climate but, further inland the climate takes on a continental aspect. This inland climate brings cooler nights and warmer days with increased sunshine hours and diminished rainfalls.
These conditions result in wines that are tighter, demonstrating greater complexity than their Margaret River counterparts.
At The Winery
Howard Park Wines has been based in Denmark since its inception in 1986. Surrounded by spectacular Karri and Marri forest, the Howard Park Denmark Cellar Door is a place to welcome wine lovers and those who appreciate natural beauty. Our 1000 tonne capacity winery is situated on an historical 100 acre property, "Parkhead", abound with native forest and accompanying kangaroos and birds.
A stylish cellar door has made special use of glass, concrete, stainless steel and timber features in its architectural design and overlooks the native forest. It is a place of tranquillity and the perfect setting to taste our wide range of award winning wines from our Howard Park, MadFish and Marchand & Burch labels. We also invite visitors and families to bring lunch or nibbles to enjoy in the winery's surrounding parklands.
Opening Hours
Open 10am - 4pm, 7 days a week
Open 12pm - 4pm Anzac Day
Closed Good Friday, Christmas Day, Boxing Day.
Special tours of the winery are available by prior arrangement.
Address
241 Scotsdale Road
PO Box 544
Denmark WA 6333
Phone: (618) 9848 2345
| | NAME | VINTAGE | TYPE | APPELATION | PRICE (USD) | Award | |
| --- | --- | --- | --- | --- | --- | --- | --- |
| | Howard Park Abercrombie Cabernet Sauvignon | 2012 | Cabernet Sauvignon | Margaret River 30%, Mount Barker 70% | From $125.00 | | Info |
| | Howard Park Allingham Chardonnay | 2013 | Chardonnay | Great Southern 20%, Margaret River 80% | From $89.00 | | Info |
| | Howard Park Chardonnay | 2014 | Chardonnay | Western Australia - Mount Barker 65%, Margaret River 23%, Porongurup 12% | From $54.00 | | Info |
| | Howard Park Sauvignon Blanc | 2013 | Sauvignon Blanc | Great Southern 75%, Margaret River 25% | From $31.00 | | Info |
| | Howard Park Riesling - Museum Release | 2010 | Riesling | Mount Barker 86%, Porongurup 14% | From $41.00 | | Info |
| | Howard Park Mt Barker Riesling | 2014 | Riesling | Mount Barker 92%, Porongurup 8% | From $33.00 | | Info |
| | Howard Park Porongurup Riesling | 2015 | Riesling | 100% Porongurup | From $34.00 | | Info |
LOCATION
Howard Park Wines
---
Contact with Howard Park Wines