Hans Herzog Estate
New Zealand - Marlborough - Raupara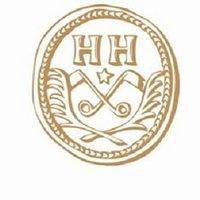 About us
A family owned ultra-boutique, organic winery and one of New Zealand's best restaurants with a vineyard
cottage for the discerning gourmet
traveler
!
History
The Herzog families have grown wine on the steep slopes of the Rhine River in Switzerland since 1630. Hans Herzog graduated from the Wine University of Wädenswil in Switzerland, with a degree in viticulture and a master degree in winemaking and has over 40 years of experience as a winegrower/winemaker.
Hans has a confidante and collaborateur in Therese, whom he met towards the end of his studies. At that time a Marketing Manager in the Swiss computer industry she was not afraid of stirring up the dust as far as the Swiss wine industry was concerned.
They establish their own vineyard and winery together in 1984 in the Zurich wine country. From humble beginnings in the couple's garage they become one of the foremost estates in the country. Therese, a committed epicure, but more used to being the paying customer when it comes to fine dining, quits her job to open a restaurant on the estate in 1992. She is a natural, vivacious host and people are soon queuing up to experience the combination of fine food, impeccable service, ambience and of course Hans' own wines: serious, handcrafted food wines. The restaurant wins high praise and is awarded with a prestigious Michelin Star.
Vineyard & Terroir
The dedication to tend the vine with immaculate detail and homicidal green harvests and of course hand picking, result in wines that not only reflect the land where they are grown but by the vigneron who nurtures them.
Vineyard area: 11.5ha
Plant density: >5500 vines per ha
Yield: < 2 tonnes per acre
Grape varieties
Red: Pinot Noir, Merlot, Cabernet-Franc and Sauvignon, Malbec, Montepulciano, Nebbiolo, Tempranillo, Barbera, Zweigelt, St. Laurent
White: Chardonnay, Viognier, Pinot Gris, Riesling, Sauvignon Blanc, Arneis, Rousanne, Semillon, Gewürztraminer, Gruner Veltliner
Herzog Estate is fully certified organic by BioGro since early 2011. We also work with biodynamic principles. Irrigation is judiciously employed with only a few 'soakings' per annum if necessary at all. Free draining alluvial soils, deposited by the river, comprised of silt, clay, sand and gravel is the perfect blend to produce fruit of the highest quality. Exceptional sunshine hours, the longest in New Zealand, combined with cool nights provide a long stress-free ripening period, which enhance the fruit flavours of each grape rarely seen in other regions of the world.
At The Winery
The fully equipped on-site winery consists of the latest high tech equipment – special finished stainless steel tanks, crushers and a bag press chosen specifically to provide the gentle processing of grapes.
Over 150 French oak barrels age the precious wines in a temperature controlled barrel hall. To ensure the top quality of the wine, the bottling, labelling and packing is all done at the winery with a modern bottling and labelling machine.
The stylish colonial style buildings are surrounded by wonderful Mediterranean gardens and the famous single organic vineyard. Hans' non-interventional philosophy allows wines to undergo long,
cool fermentation with wild yeasts; here old-world methods and experience go hand in hand with technology. No chemicals, additives or concentration.100% natural winemaking.
The red varieties are usually fermented according to a slow three week initial fermentation in temperature controlled stainless steel tanks followed by malolactic fermentation in French oak barrels where the young wine ages from 12 to 30 months depending on the variety and vintage. The white varieties are barrel fermented (or a portion of) in 500 litre puncheons, left on lees and matured in the same barrel for about a year. To maintain the intensive flavours, there is no fining or filtration to preserve the complexity and structure that the wines have become famous for.
LOCATION
Hans Herzog Estate
---
Contact with Hans Herzog Estate