Elsom Cellars
United States - Washington - Washington State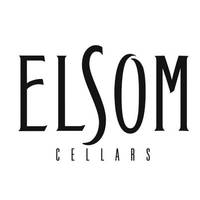 About us
It is commonly held in the wine industry that wine makers are by nature, a little eccentric. And truly, who would argue with that? Wine making is tough stuff; it requires patience, intuition, diligence, trust and most of all passion. You don't start a career, have children and then decide that what you'd really like to do with all of the spare time on your hands is to start a winery, if you're not passionate and maybe a little eccentric.
Jody Elsom was part of the first graduating class from WSU's Viticulture and Enology certificate program.

History
After entering the professional world I decided that I needed to follow my childhood dream and start a winery and with the help of those around me I achieved this goal. Since 2006 Elsom Cellars has been producing 100% local Washington wine from Washington's top vineyards. Through this process I have found a lifelong love of Washington's Malbec grape and continue to find endless excitement in exploring its many complexities and countless flavors. I can't wait to share my passion with you in our winery, from our table to yours.
Vineyard & Terroir
Our vineyards are selected based on the individual, distinctive characteristics that they impart on the wine – adding structure, depth and complexity to the finished wines. We source red grapes from some of the top vineyards in the Pacific Northwest from Red Mountain, Horse Heaven Hills and Columbia Valley AVAs within Washington state.
Winemaking & Aging
We classify our wines as Northwest Wines. After all, they are made with Northwest grapes. Hand-crafted, carefully-nurtured grapes from growers with proven consistency and pride.
Once selected, we truck the grapes to our winery and crush them. Within hours of receiving them. Late night, early morning — doesn't matter. Crush them, age them, filter and barrel them. Turn Northwest grapes into Northwest wine.
Exclusively bottled wines that offer distinctive flavours, borne of a singular desire – to create the quintessential gesture of hospitality – a great bottle of wine.
At The Winery
It's been said that wine reflects its environment. Elsom Cellars' wines are filled with the clatter of artisans working hard at their winemaking craft, sharing stories, kids laughing. It's hard to explain, but somehow it all ends up in the bottle.
Please visit us in our new location in South Seattle. We are now located at 2960 4th Avenue South, Seattle, WA 98134 and look forward to sharing our wines.
LOCATION
OPENING HOURS
| | |
| --- | --- |
| Thursday | 4:00-7:00pm |
| Friday | 4:00-7:00pm |
| Saturday | 1:00-6:00pm |
FIND OUR WINES
Shops
United States
Auburn Wine & Caviar
2402 A Street Southeast
Auburn, WA, United States
GALLERY
Elsom Cellars
---
Contact with Elsom Cellars