CHATEAU CALISSANNE
France - Provence-Alpes-Côte d'Azur - Aop Coteaux d'Aix en Provence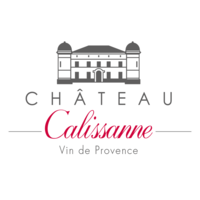 Départementale 10 - route de st chamas, Lançon Provence , 13680
About us
Legend has it that the famous "Calisson d'Aix", a sort of marzipan confectionery, takes its name from a hillside on the Calissanne estate which used to be planted with almond trees. Without that sun-kissed slope, the legend goes, the "Calisson" might never have been invented... But vines and olive trees are what have built the latter-day reputation of this vast estate dotted with Mediterranean trees - which provide natural shelter for wildlife such as partridge and Wilde board
History
During the 11th and 12th centuries, the estate belonged to the "Hospitaliers de St Jean-de-Jérusalem", who became the Order of Malta. At this time, the Chapelle Notre-Dame de Calissanne was known to contain remains of the Virgin Mary's garments.
In the 17th century a member of the Parliamentary Court of Aix, Monsieur de Leydet, commissioned the current château. In the 19th century, lastly, the estate was acquired by Charles Auguste Verminck, a Marseille industrialist who owned soapworks and oilworks. He gave a great impetus to the estate, setting up several farms on the site - Sainte Modeste, La Ferme Neuve, Font de Leu, Le Jas de Bayle, Le Moulin de la Durançole - and today, all of these buildings echo that era's extensive farming activity.
As for the château itself, the huge vaulted stables, the dovecotes with their varnished rooftiles, and the majestic horse trough, suggest the scope of the estate's activities.
After the grandeur of the Verminck era, Calissanne was gradually dedicated in the 20th century to cultivating vines and olive trees. In 2001, Château Calissanne was acquired by Philippe Kessler.
He restructured the vineyards and olive groves, and extended and modernised the vinification cellar and the maturing cellars in order to enhance the quality of the wines.
Vineyard & Terroir
The 110 hectares (or 272 acres) of Coteaux d'Aix-en-Provence AOC vines on our 1,100-hectare estate, and the 60 hectares of olive trees, occupy a single, south-facing expanse of cultivated land. This consists of brown, stony and filtering soils set on Urgonian limestone colluvium, which is well suited to the growing of vines and olive trees.
The gentle slopes, comprising 25 parcels of vines, are home to 11 grape varieties used in the production of Calissanne's wines. These include Syrah, Cabernet-Sauvignon, Mourvèdre, Grenache and Cinsault for the reds; and Rolle, Clairette and Sémillon for the whites.
At The Winery
Total cold-chain integrity - from crop intake to wine shipping - coupled with the purchase of new pressing equipment has transformed the cellar into a high-performance facility.
The maturing cellar, with a capacity of 250 barrels and full air-conditioning, hosts the Clos Victoire and Rocher Rouge cuvées, which are matured for 16 months in barrels (225 and 400 litres) and 600-litre demi-muids.
All the estate's wines are bottled on-site. Jean Bonnet, operations director for more than 20 years, makes the wines of the two estates, Château Calissanne and Domaine Clef de St Thomas, with care and passion.
Press & Awards
http://www.calissanne.fr/vin-provence/en/press
Guide Hachette
| | NAME | VINTAGE | TYPE | APPELATION | PRICE (USD) | Award | |
| --- | --- | --- | --- | --- | --- | --- | --- |
| | Clos victoire | 2012 | Rouge/ red | Coteaux d'Aix en Provence | - | | Info |
LOCATION
GALLERY
CHATEAU CALISSANNE
---
Contact with CHATEAU CALISSANNE