Bogati Winery
United States - Virginia - Shenandoah Valley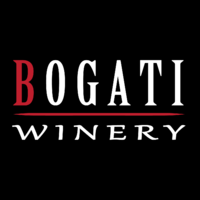 35246 Harry Byrd Hwy, Round Hill , 20141
About us
We make internationally-styled wines with grapes we grow right here in Virginia. Our tasting room is located in Loudoun County in a repurposed apple warehouse.
History
James Charles Bogaty had a vision for excellent winemaking in the Valley, and in 1995 he bought a 100-acre tract of land on the banks of the Shenandoah River, west of Berryville. In 2000, James and his wife, Della, opened Veramar Vineyards on this land, becoming the 63rd winery in Virginia. It has since grown to produce over 10,000 cases of wine a year.
The Bogatys were one of the "first families" of the modern era of Virginia winemaking. James established the Shenandoah Valley Wine Trail to share with the world what an incredible region the Valley is when it comes to producing world-class grapes.
James and Della's son, Justin, found his own passion for wine and came to Virginia to become our winemaker after receiving a certificate in enology from UC Davis. Every season he becomes more obsessed with exceeding even the highest expectations for the quality that this region can produce, and his creative, informed work has gained recognition the world over.
In 2010, we opened a second winery, Bogati Bodega, to continue our journey of innovative, meticulous winemaking with a South American theme. Our wines there quickly became beloved by wine-lovers everywhere.
LOCATION
OPENING HOURS
| | |
| --- | --- |
| Monday | 12:00 pm - 5:00 pm |
| Tuesday | 12:00 pm - 5:00 pm |
| Wednesday | 12:00 pm - 5:00 pm |
| Thursday | 12:00 pm - 6:00 pm |
| Friday | 12:00 pm - 9:00 pm |
| Saturday | 12:00 pm - 7:00 pm |
| Sunday | 12:00 pm - 6:00 pm |
GALLERY
Bogati Winery
---
Contact with Bogati Winery