Bodegas Emilio Moro
Spain - Castille and León - Ribera del Duero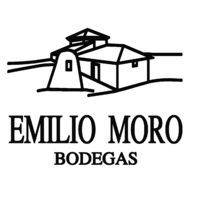 Ctra. Peñafiel-Valoria, Pesquera de Duero , 47315
About us
The origin of the winery dates back to 1891, the year its founder, Emilio Moro, was born in Pesquera de Duero (Valladolid), a privileged enclave in the Ribera de Duero surrounded by vineyards. Emilio Moro, grandfather of the current owners, imparted to his son the love of winemaking, and he in turn passed it on to his children. Three generations later, José & Javier Moro take care of the winery that currently owns 200 hectares of its own vineyards, planted and grafted with an excellent tempranillo clone recovered from their oldest vines. Some of their best-known vineyards are: Resalso, planted the year Emilio Moro was born (1932), with deep, cool soil; Valderramiro, with the winery's oldest bush vines and birthplace of their great single-estate wine Malleolus de Valderramiro; Sancho Martin, with excellent ripening conditions, providing tannic wines with a marked acidity, ideal for ageing; and Camino Viejo. The Moro family also owns the Cepa21 winery (also in the Ribera del Duero) and D & D in the Douro region ( Portugal).
History
The history of bodegas Emilio Moro goes back three generations. Grandfather was born in 1891 and Emilio Moro in 1932, both were born into the viticulture environment surrounded by vineyards, and grew up treading grapes and racking wine in their native village of Pesquera de Duero in the province of Valladolid.
Emilio Moro taught his son, Emilio to love wine and he, in turn, taught his sons José and Javier Moro. The winery is currently run by the third generation. They planted all his land with vineyards grafted with the variety Tinta del País Centenaria, and currently there are more than 200 hectares.
I think to make a good wine, it´s necessary to love wine, and everything it involves.
Vineyard & Terroir
The most important asset of our winery is our vineyards, grafted with the purest clone of Tempranillo, also called Tinto Fino. This variety produce small grapes and loose bunches necessary to produce robust wines.
During the last century in Pesquera de Duero many vineyards were up-rooted, but due to the passion of the Moro family for the vines, their vineyards were saved. In this way we have conserved a carefully selected clone which has been grafted in all our vineyards.
During the last ten years we have signed collaboration agreements with the Leon University to obtain this pure clone, free of viruses and pathogens.
Currently we have 200 ha. of our own vineyards and another 200 ha. controlled directly by us through agreements with other viticulturists.
Our Viticulture methods are environmentally friendly, with no artificial irrigation, because we believe this can alter the characteristics of the harvest (the aromatic hints depend on the rainfall) and we prefer that each year has its own personality.
| | NAME | VINTAGE | TYPE | APPELATION | PRICE (USD) | Award | |
| --- | --- | --- | --- | --- | --- | --- | --- |
| | FINCA RESALSO | 2014 | TINTO | Ribera del Duero | 8€ | | Info |
| | EMILIO MORO | 2013 | RED | Ribera del Duero | 17 € | | Info |
| | MALLEOLUS | 2011 | RED | Ribera del Duero | 28 € | | Info |
| | MALLEOLUS DE VALDERRAMIRO | 2010 | RED | Ribera del Duero | 74 € | | Info |
| | MALLEOLUS DE SANCHOMARTIN | 2010 | RED | Ribera del Duero | 98 € | | Info |
LOCATION
Bodegas Emilio Moro
---
Contact with Bodegas Emilio Moro