Arcadia Vineyards
Turkey - Edirne - Kırklareli - Istranca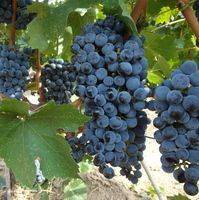 About us
10 years ago, father and daughter Ozcan and Zeynep Arca established Arcadia Vineyards to make n unique wines that reflect the mountainous terroir of Northern Thrace.
Kırklareli area has been a very famous wine region from antiquity untill the world war one. However, with political and economical turmoil in the area at the beginning of 20th century wine production in the region halted for a century.
Arcadia Vineyards established in the regionat the beginning of 21st century and pioneered the ressurection of this amasing terroir. Happily today more and more grovers are initiating new estates and Kırklareli is restoring its glorious name as a wine region.
From planting the vines to vinifying the grapes, we insist on careful production methods and minimum intervention, so that our wines can express the unique terroir of our vineyards. Arcadia wines are all made from estate-grown fruit. In 35 hectares of vineyard we grow nine different types of grape: Cabernet Sauvignon, Cabernet Franc, Merlot, Sauvignon Blanc, Sauvignon Gris, Sangiovese, Pinot Gris, Öküzgözü and Narince.
Arcadia Vineyards is also designed as a gastronomic oasis in nature. Extended on a total of 200 hectares in the countryside of Kırklareli, it is an example of agricultural protection with sustainably cultivated vineyards, Chateau type winery, orchards, vegetable gardens, oak groves and farms of different sizes.
In the middle of the Arcadia Vineyards estate, Bakucha Vineyard Hotel & SPA offers 18 junior suites, a chef's restaurant, a snack bar with scenic view of the Istranca Mountains and the Vineyards, a SPA with Classical Turkish Hammam.
You can spend a lovely day in nature, take a walk in the vineyards and oak groves, take a guided winery tour and tasting, join the season's harvest, may it be grapes, cherries, wild oregano, rosehips, mushrooms or just relax enjoy the view and a delicious food.
Alternatively, you can take daytrips to discover many beautiful sights in the region, including the Dupnisa Cave, Longoz forest of Istranca Montains or the world-famous heritage sites of Edirne City. Private organizations and group reservations are also welcomed.
For more information;
arcadia@arcadiavineyards.com
www.bakucha.com
+90 532 514 1990
History
Why the Name Arcadia?
The village where we have our vineyard is part of the Lüleburgaz administration. The ancient name of Lüleburgaz was Arcadiapolis. Also, the name Arcadia in mythology means "Heaven on Earth". We loved both the local and the mythological meaning of the name, which reflects all the properties of the land it comes from.
Centuries ago, Kırklareli was a centre of viticulture and wine. Over time the vineyards slowly dwindled away and winemaking almost disappeared. There is a historical path that winds through the least known villages of Kırklareli, a path once built to carry wine to Kıyıköy. History tells of rakı and wine in large barrels being carried along this road in ox drawn carriages to Kıyıköy where they would be loaded onto ships to be sent to Venice and Marseille. In ancient maps, these paths that travel through Uskup to İğne Ada and the ports of Kıyıköy are marked as "wine roads".
The wine road passes behind the village of Çeşmekolu, next to Arcadia Vineyards. The exact area where our vines are planted today was named in ancient maps as Bağlık Yakası, literally translating as "the vineyard valley".
Toward the end of the 19th century, the spread of phylloxera destroyed 95% of the vineyards in France. At this time there was a privileged trade agreement between France and the Ottoman Empire, called "The Capitulations". In the following five year period, a big part of the demand for wine was met from Thrace and the Aegean region. It is estimated that during this period somewhere around 70 million litres of wine were exported from Thrace to France.
Viticulture was known to be a part of these lands since the Thracian Era (3rd century AD)
Festivities known as Vintage, Vineyard and Creek Celebrations are reflections of an original culture that many hundreds of years ago lived in Kırklareli.
In 1658, Evliya Çelebi visited Kırklareli, and recorded spotting thousands of acres of vineyards and orchards, writing of how one would get lost in them.
Written records refer to Kırklareli as "Lozengrad" which means "Grape Town" or "Vineyard City"
Grape Town
When the Turks made Anatolia and Thrace their home, they met people who worked in vineyards as a trade and were introduced to and integrated into viticulture.
An artist who painted Kırklareli in the 1830s, talks of vineyards lining the roads and vines running over into the avenues. In those years the people of Kırklareli made and sold wine. There once used to be barrels of wine weighing over 50 tonnes in the cellars of homes in Kırklareli.
Today, some big jars or large barrels can still be found underground, that were once used not only as cisterns and storage, but also to age wine and store water for journeys.
Vineyard & Terroir
To choose our terroir for the estate, soil samples and climatic data were analysed from locations across Turkey. The site selected is in Thrace, in the far northwest of Turkey, about an hour and a half from Istanbul. Thirty five hectares of vineyards are planted.
Our vineyards have a broadly continental climate, tempered by the proximity of the Black and Marmara Seas. We have a high diurnal temperature range, with warm days and very cool nights.
The prevailing wind comes from the north-east, off the Istranca Mountains. This brings to the vineyards a constant fresh breeze which support our commitment to sustainable viticulture and minimal intervention.
The soil is mainly sedimentary, of alluvial origin, and would once have been a sea floor. It is predominantly silty clay, with sandstone and granite substrates. The vineyard is planted in an area with many little hills and slopes, at an altitude varying from 110 to 150 meters
This location has a continental climate, tempered by the Black Sea to the east, and Aegean Sea to the west. The terroir gives grapes of excellent ripeness, lively acidity and notably bright aromatics.
In Arcadia Vineyards, the approach to viticulture is environmentally sensitive, and winemaking is light handed: the winery is designed to use gravity flow and minimise pumping, and all wines are bottled unfined and very lightly filtered.
From the very first day of planting, we applied the methods of sustainable viticulture. It is our priority to protect the balance of nature by avoiding the use of chemicals, wherever we can find natural alternatives.
For example, we use organic repellents for pest control, instead of traditional pesticides that kill all organisms. This helps increase the number of friendly bugs such as ladybirds, which feed on pests, thereby helping to protect the vines and their environment.
At The Winery
One of the greatest qualities of Arcadia Wines is that they are living wines made with minimum manipulation.
The utmost care we give during cultivation continues throughout harvest, where each cluster is gently hand picked. It is very important that the skin of the grapes remains unbroken until it reaches the winery, to preserve freshness and purity - that is why we use scissors instead of knives during harvest.
Also, the grapes are carried in small baskets with aeration holes, to ensure they don't crush each other and spill their juice. These small details in the production process are vital factors in determining the eventual quality of the wine.
To produce wines that remain alive and fresh upon reaching the palate, we do not apply any manipulative process that may change the taste during the winemaking process.
New generation wines, incorporating traditional methods with modern technology in every step from establishment to production
Delicate pressing techniques are used at the winery. Unlike the standard de-stemming machines used around the world, we use new technology to separate the stem from the grape without tearing or pulling, with results similar to gentle hand de-stemming. We use specially designed stainless steel tanks as well as traditional methods like hand sorting the grapes, French oak barrels and gravity flow instead of pumps.
The gravity technique
Friction that is created during the pumping of grapes leads to harsh tastes in wine. To clean the wine of these unwanted flavours would require additional processes, which in turn remove some of the desired characteristics of the wine. To avoid this, our grapes are transferred into the press and tanks using gravity instead of pumping, thanks to our specially designed winery.
Microvinification
At Arcadia, each parcel of grapes is fermented separately in specially designed small tanks. The colour and tannins of the black grapes are brought out by hand plunging. After maturation, these small parcels of wine are tasted and blended, and then the new vintage of Arcadia Wine is finally ready to enjoy.
Press & Awards
GOURMET TRAVELLER MAGASINE, by Tim Atkin, MW http://www.arcadiavineyards.com/Assets/Documents/News/338/sayfa%207.jpg
JAMIE GOOD REWIEV
http://www.wineanorak.com/arcadia_vineyards.htm
JUEL MAHONEY'S ARTICLE
http://www.winewomansong.co.uk/index.php/2012/11/awake-in-turkey-arcadia-vineyards-in-thrace-ewbc-2012/
SOMMELIER WINE AWARS BULLETIN
http://www.arcadiavineyards.com/Assets/Documents/News/353/SWA%20roz%C3%A9.pdf
LOCATION
GALLERY
Arcadia Vineyards
---
Contact with Arcadia Vineyards